The beautiful 64-acre Waukau Creek Nature Preserve is found north of the Village of Waukau 2987 Delhi Road off County Road K (Map it). Waukau Creek is densely-wooded, with steep-walled ravines sloping into a broad creek floodplain. This picturesque creek is the only flowing stream in Winnebago County.
Wildflowers abound throughout the entire preserve creating a natural palette of color that changes with the seasons. Self-guided nature trails with interpretive signs teach hikers more about the diverse landscape. The trails are rustic so common sense and care should always be taken when hiking. In the winter, self-guided cross-country ski trails make the preserve a special place to visit.
Waukau Creek connects the Waukau Creek Nature Preserve with an additional 28 acres of County property located a half-mile away off Highway 116. This land, which formerly belonged to the Department of Natural Resources, contains a rough fish-holding pond with regulation devices that control water levels and divert the flow of the creek. Many species of fish can be caught in the pond.
View the Waukau Creek Brochure for a trail map and more info.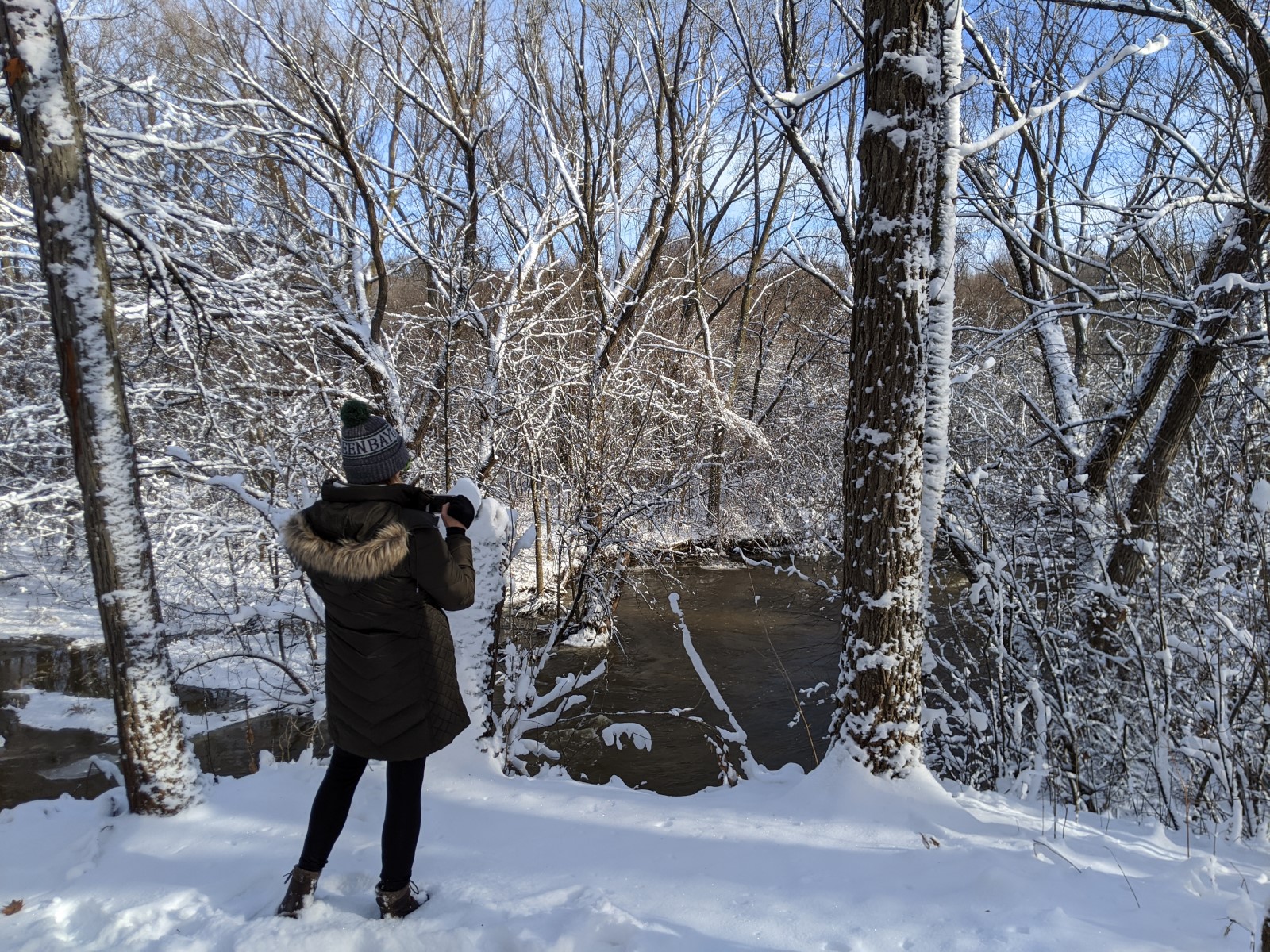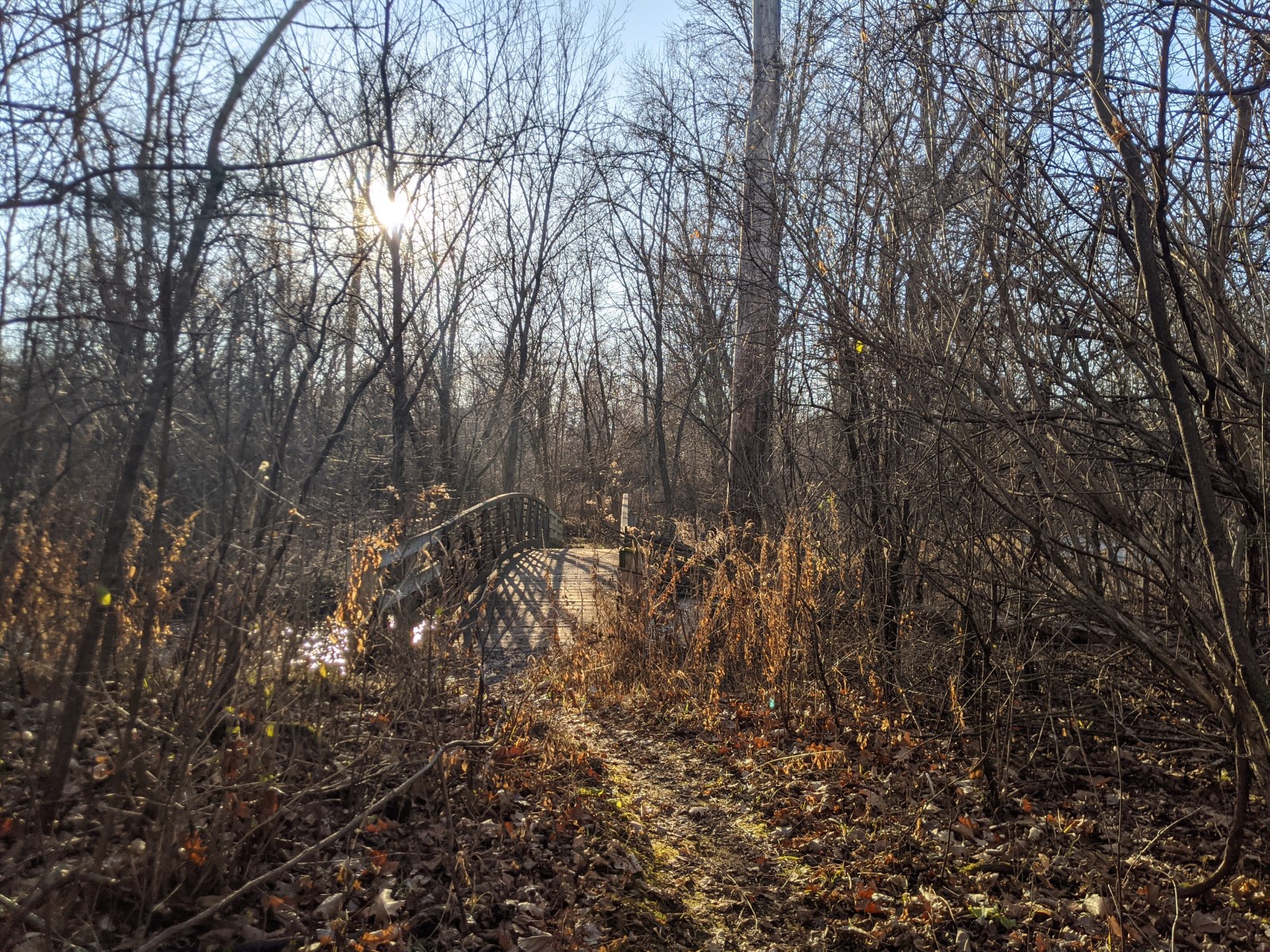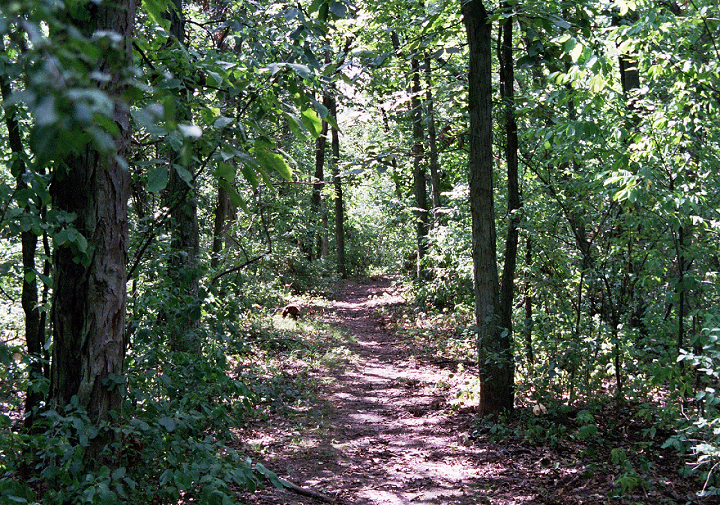 Vegetation of Waukau Creek Nature Preserve
One side of the ravine is a densely wooded deciduous forest, with spring wildflowers as an understory. Common trees found at the nature preserve are Northern Red Oak, Bur Oak and Basswood. The most prominent wildflowers include Dutchmen's' Breeches, Trillium, Trout lily, Columbine, Bloodroot and Violets.
Along the floodplain are extensive stands of Sandbar Willow and open expanses of sedge and cattail marsh, which harbor a great many birds, including Kingfishers, Green Herons and Mallards. The far side of the ravine (from Delphi Road) is very steep. Sugar Maple can be found near the top along with a variety of Hawthorns and Groundsel.
Info & History
Dogs are not allowed within the nature preserve.
A porta-potty is available near the parking area.
The preserve is not ADA accessible.
Learn about the history of Waukau Creek.