Situated on the shores of Lake Winnebago, Asylum Point Park is a tranquil area featuring miles of hiking trails, great fishing and a historic lighthouse. Park users are welcomed by beautiful landscapes of scenic lakefront, marshland and prairie.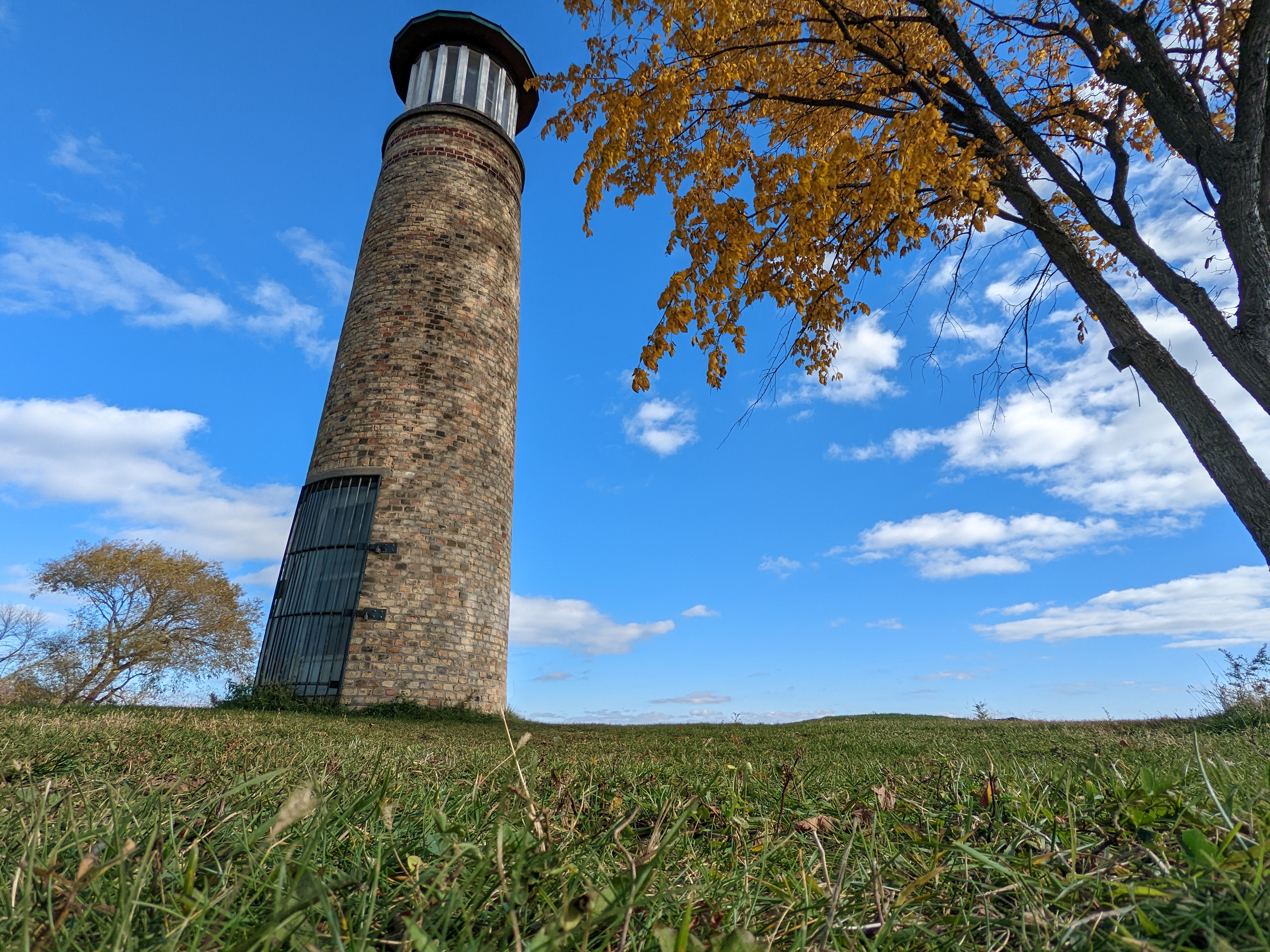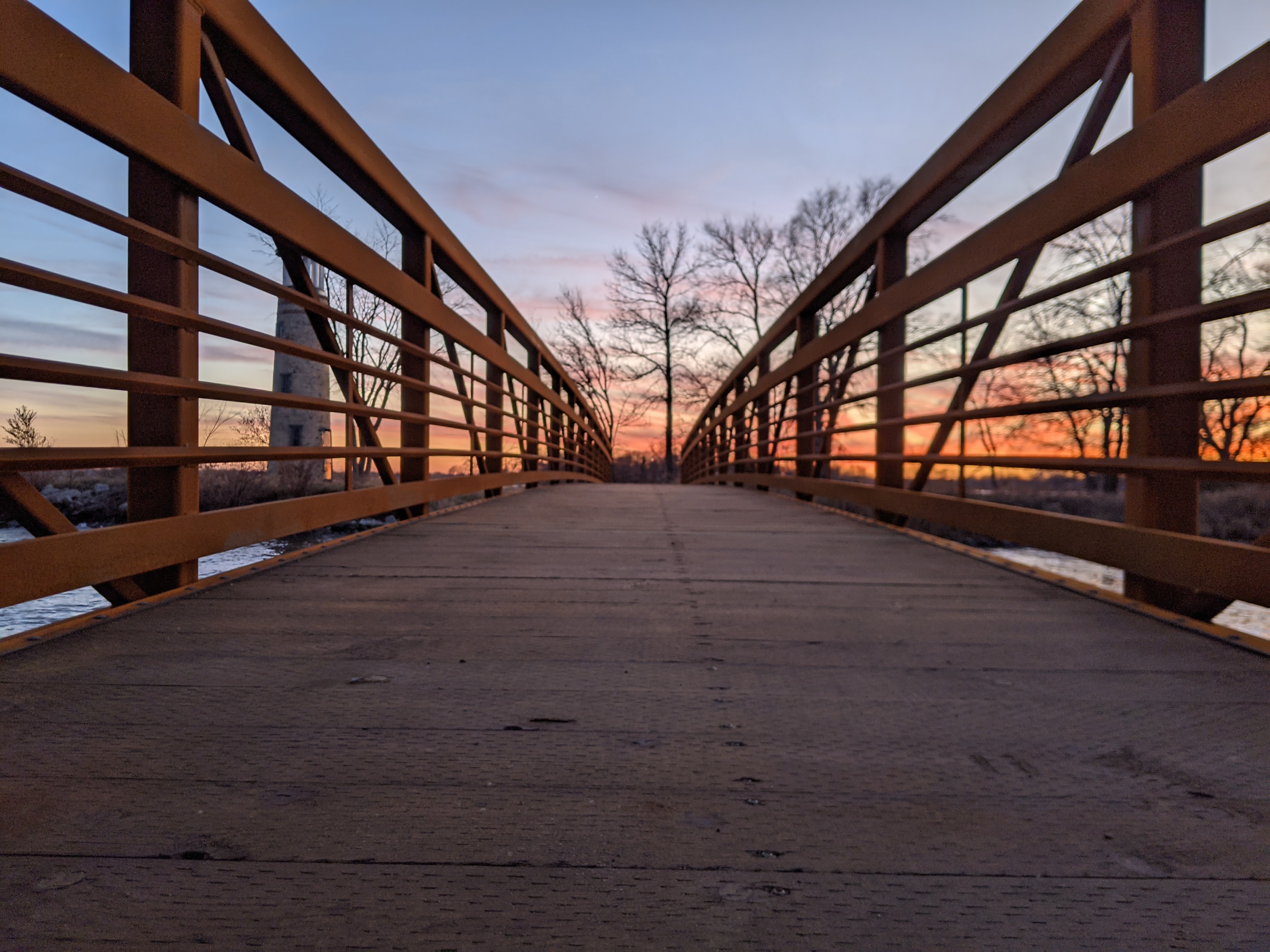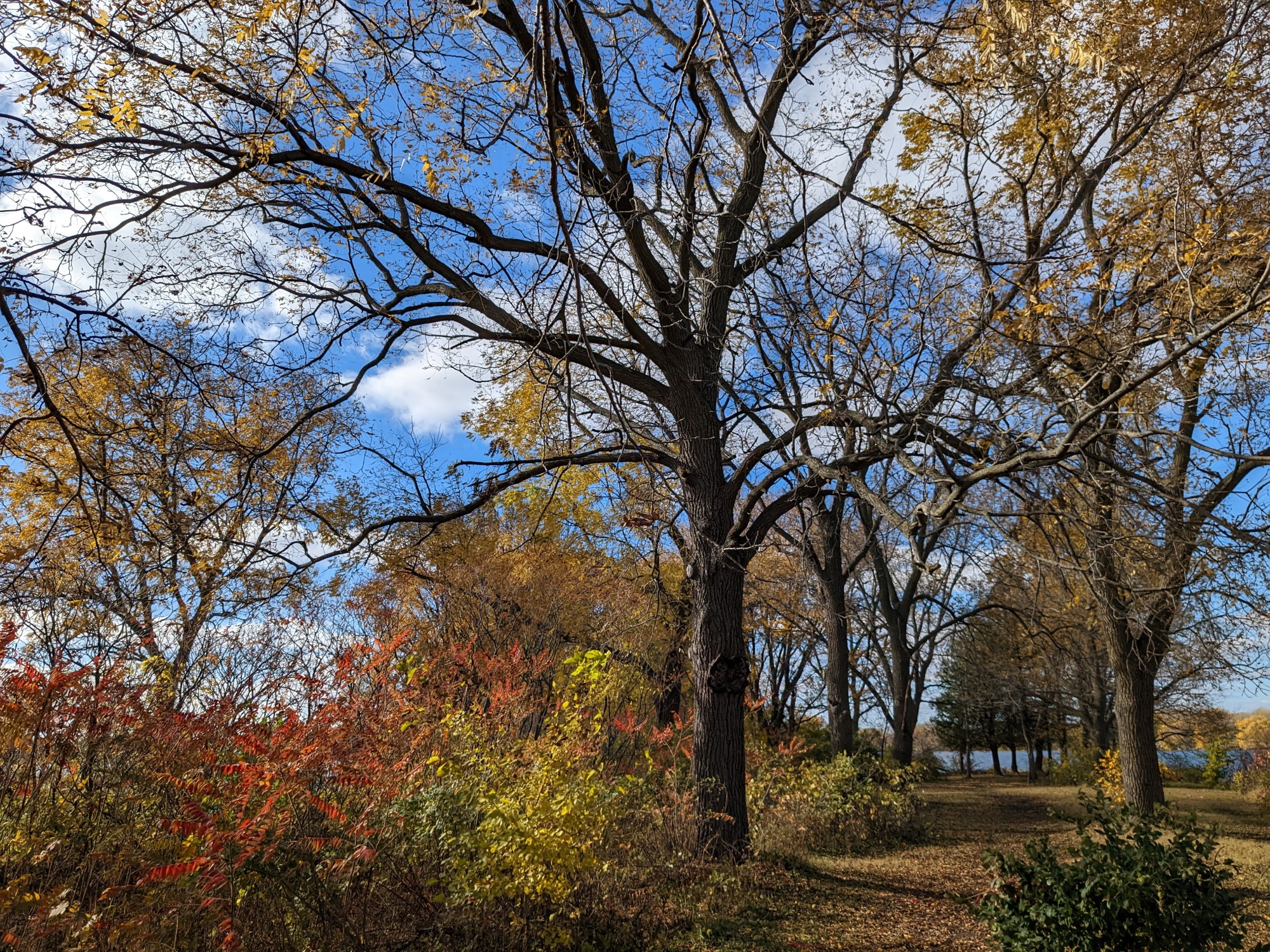 Tall shade trees and the sound of waves along the shore make Asylum Point Park an ideal spot for a picnic. Wildlife is abundant in this area as many people have reported seeing deer, turkey, pheasants, eagles and foxes among other animals.
Anglers will enjoy fishing in the calm waters of Asylum Bay and quick access to Lake Winnebago. A boat launch, seasonal restrooms and shoreline fishing make this an ideal place to catch walleye, small-mouth bass and white bass. It is also a popular spot for ice fishing in the winter and kayaking in the summer.
Hikers may be surprised at what they find while walking the trails of Asylum Point Park. The north end of the park is bordered by the Winnebago Mental Health Institute, formerly the Northern Asylum for the Insane. There is a museum located at the institute, which is occasionally open for tours.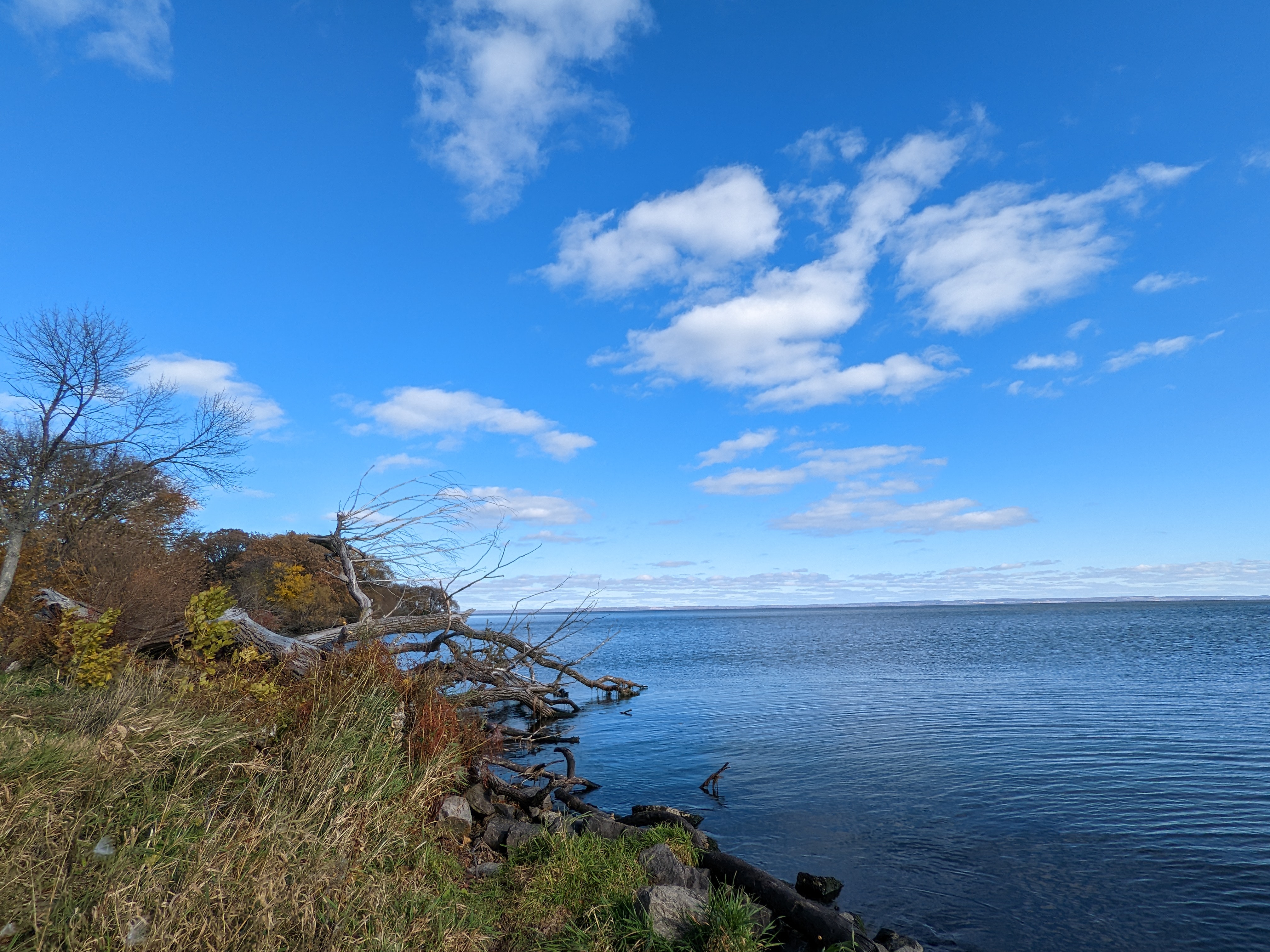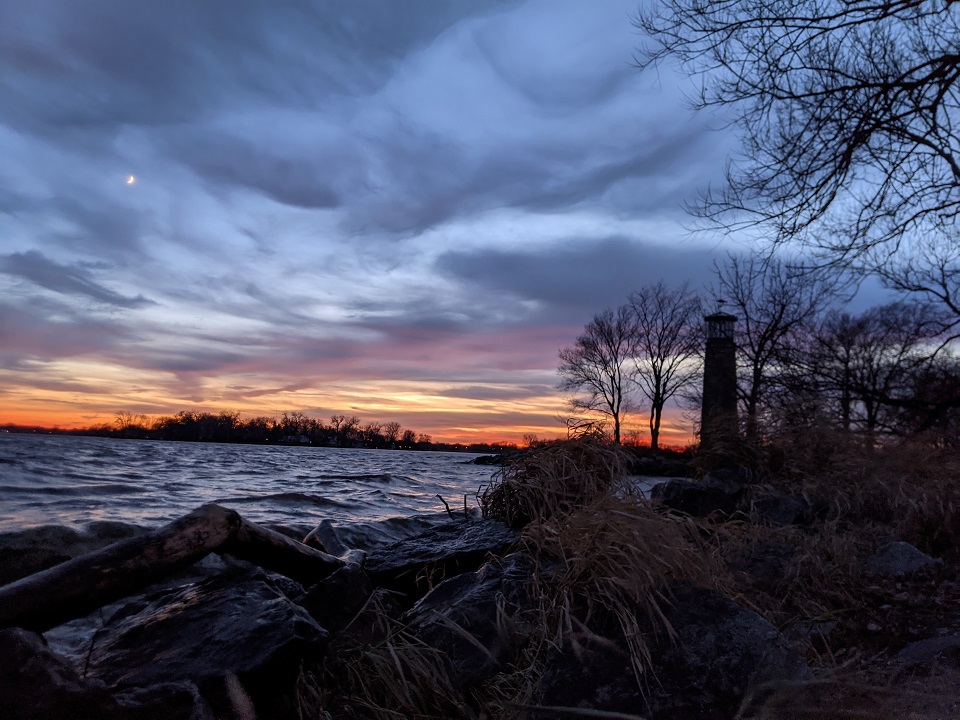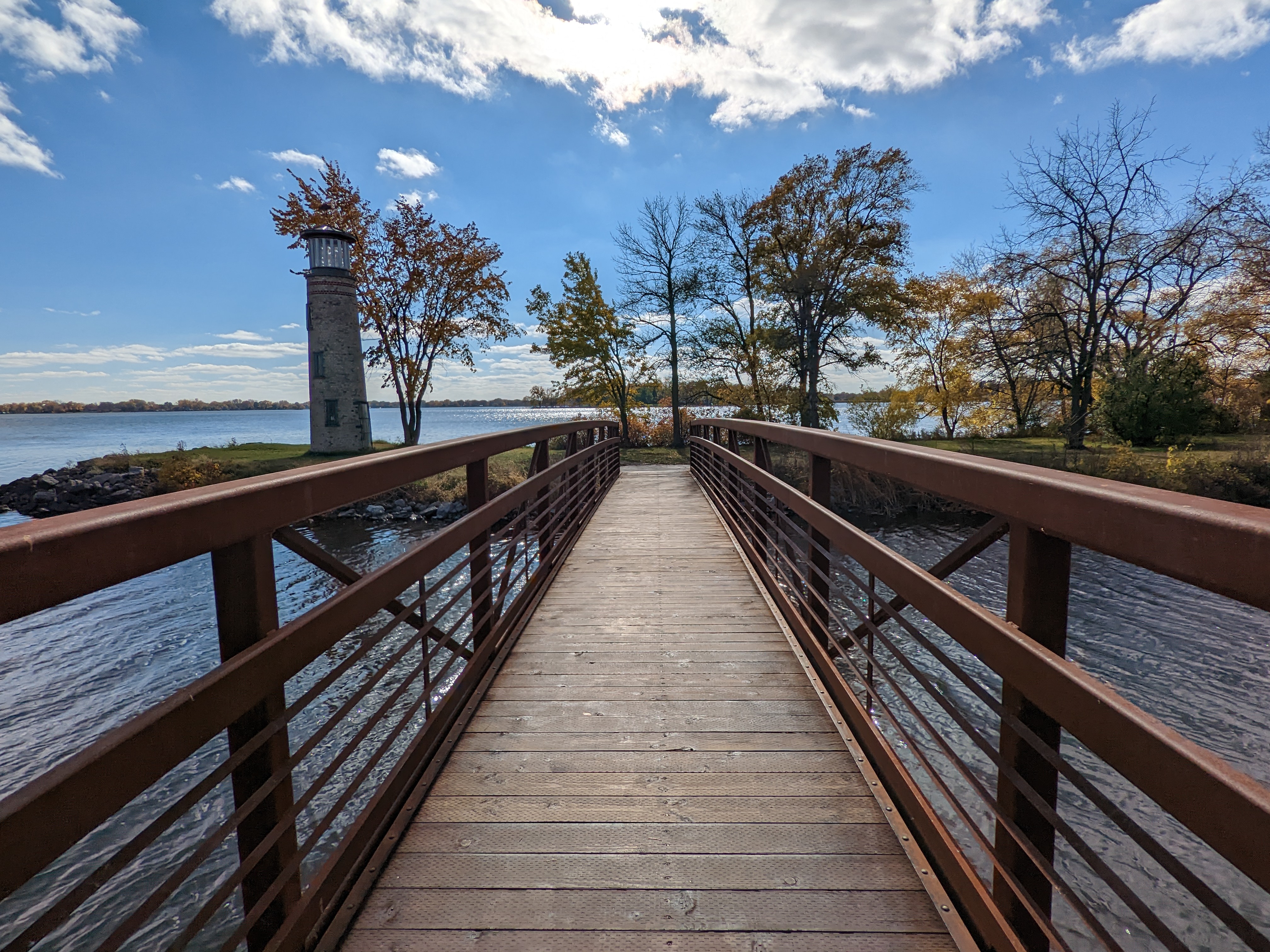 Another unique area within the park is the Winnebago Mental Health Cemetery. There are 244 graves at this site. Some of the graves are marked with a small stone set in the ground; however, most graves are unmarked. This cemetery is closed to the public and park users are asked not to cross the rope.
The Asylum Point Lighthouse sits on a small island in the bay. There is a walking bridge that provides access to the island; however, the lighthouse is closed to the public. It is a great place for photo opportunities and one of the best spots in the area to see the sunrise (and the sunset during the right time of year).
The park is located in the northeast corner of Oshkosh, about a half-mile east of County Road A near the intersection of Sherman and Snell Roads. A parking lot and hiking trail can be found at this intersection. Traveling south on Sherman Road will lead park users to the boat launch, park, hiking trails and lighthouse. Find it on the map.