2021 Winnebago County boat launch parking permits are now available for purchase. Permits can be purchased online or in person at the Winnebago County Parks office, Winnebago County Clerk's office, Festival Foods (Oshkosh location) and Fish Tales.
As of April 15, the Winnebago County Parks Department will start collecting Winnebago County Boat Landing Trailer Parking Permit Program fees. Likewise, we will start issuing warnings and citations for violations of the program rules. Either purchase a sticker or pay the daily fee.  For more info please call the Winnebago County Parks info line at (920) 232-1960 option #2.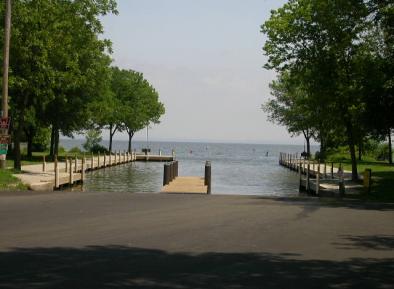 Ordinance No. 19.24(1)
The Boat Trailer Parking Permit Program provides the county with a stable source of funding thereby allowing it to continue to provide a high standard of care for the boat landing properties. In order to facilitate this process, all revenue derived from the program is directed towards an account reserved for maintenance and improvement of Winnebago County boat landings.
On an annual basis, the county expends approximately $45,000 within the Parks Boat Landing Operations Fund - Winnebago County has seven boat landings located throughout the county.
Additional Notes
Please be aware that the county stickers do not apply to all of the Winnebago County boat landings. The Winnebago County Parks Department owns seven boat landings that apply only with our sticker. All other boat landing stickers will need to be purchased at the city parks department office in the area you are launching.
History:
Black Wolf Boat Landing: black_wolf.pdf
Boom Bay Boat Landing: boom_bay.pdf
Poygan Boat Landing: poygan.pdf
Asylum Boat Landing: asylum_point.pdf
Butte Des Morts Landing: butte_des_morts_landing.pdf
Eureka Boat Landing: eureka.pdf