** PLEASE NOTE** - Our office will be closed Friday, July 3rd in observance of Independence Day. Have a Safe Weekend!!
**COVID-19 OFFICE STATUS UPDATE ** - By county directive, our office is now closed to the public, with the exception of those who are required to conduct urgent matters with our office. If you require access to our office or are in immediate need of a vital record you will need to contact us at 920-232-3392 or one of the other numbers listed below and we will set up a time for you to come to our office to get the record. (Times will be between 8:30 am - 11:30 am & 1:30 pm - 3:30 pm). Please note: You will have to wait in the lobby area while we process your request.

All non-urgent business should be conducted using the mail or online services explained below:
If you need copies of Birth, Death, or Marriage certificates, applications are available on our website (left side of this page). Print out and complete the necessary application and mail to our office with payment. There is also an online option (click the "Vital Records Credit Card Orders" link on the left side of this page). Please note that there is an extra $10 fee for credit cards orders (an additional fee also applies to expedited shipping).
If you need a copy of real estate documents (Deed, Mortgage, Satisfaction, CSM, plat, etc.), contact our office by phone or email and we will tell you the cost. You can then submit payment to our office by mail (check) and we can e-mail a pdf copy or mail a hard copy of the document(s) to you.
If you need to record a real estate document, please mail the document to our office with the required recording fee (and electronic transfer return receipt if required). If you have questions about document recording requirements, please call or email us prior to mailing the document.
Genealogy & Historic Land Research - We are suspending all Genealogy and Historic Land Research until further notice.
Any questions can be emailed to rod@co.winnebago.wi.us.
Our address and phone numbers are shown below.
Thank you for working with us to manage this crisis.
** NOTICE REGARDING MARRIAGE CERTIFICATES** - Effective Jan. 2, 2020 – individuals married in Wisconsin will be able to go to any Wisconsin Register of Deeds office to obtain their marriage certificate.  Register of Deeds offices are currently able to issue birth certificates from all Wisconsin counties.  Certificates of death are available statewide for deaths occurring on or after September 1, 2013.  Certificates of divorce are available statewide for divorces occurring on or after January 1, 2016 to present.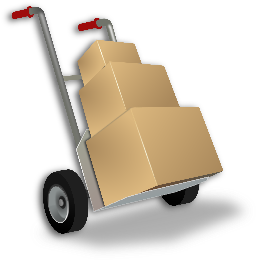 We've moved!
The Winnebago County Register of Deeds Office has moved.
Our new address:
112 Otter Ave.
Room #108
Oshkosh, WI 54901
Our new phone numbers:
Land Records: 920-232-3394
Vital Records: 920-232-3390
Mission Statement
To provide the official county repository for:

Real estate records (deeds, land contracts, mortgages, etc.)
Vital records (birth, death, marriage and military discharges)

To provide safe archival storage and convenient access to these public records.
To implement statutory changes, system modernization, program and procedure evaluation and staff development to assure a high level of timely customers service.
Search Land Records with Tapestry/Laredo

Help combat property/mortgage fraud