If you're looking for the best routes for walking and bicycling in Winnebago County, there is a new resource for you! The Winnebago County Trails Map, put together by the Winnebago County Bike/Ped Stakeholder Team, shows paved and unpaved routes, trails and facilities along with important amenities and features like public restrooms, points of interest, pet friendly areas, and fix-it stations. The online map works on any smart device and printed maps will be finished soon.
Winnebago County Bike/Ped Plan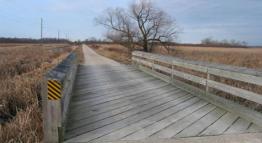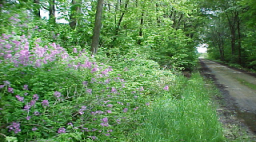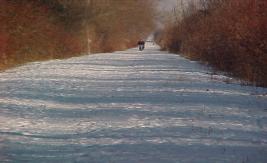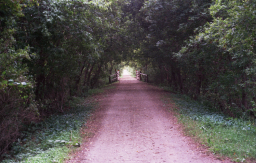 The WIOUWASH trail runs on an abandoned railroad corridor and is 21.8 miles long.
Mascoutin Valley State Trail is 5.3 miles long.
Both trails have beautiful scenery for activities such as walking, hiking, biking, and horseback riding in the summer months with cross country skiing and snowmobiling in the winter months.
What are rails to trails?
Rails to Trails Program
A rail trail is the conversion of a disused railway into a multi-use path, typically for walking, cycling and sometimes horse riding. The characteristics of abandoned railways—flat, long, frequently running through historical areas—are appealing for various developments.
General Trail Etiquette
*Bikers yeld to pedestrians and horses.  Pedestrians yield to horses.
*Treat all trail users with respect and courtesy regardless of their sport, speed or skill level.
*Stay to the right and pass on the left. Always look before changing positions on the trail. Anticipate other trail users around corners or in blind spots.
*Protect our environment. Stay on the trail. Do not cut switchbacks or use shortcuts.
*Downhill traffic yields to uphill traffic and faster users yield to slower users.
*Share the trail, watch and listen for others. Anything you fit in your ear that significantly impairs your hearing may not be safe.
*Learn to use appropriate hand signals.
*Respect trail closures. Obey posted signs and travel only on trails that are open.
*Carry out all litter, including all pet waste.
*All users yield to horseback riders. When in doubt about who should yield, or if it doesn't appear that other users will yield, conisder that others may not be familiar with trail etiquette and yield to the other users. When in doubt, yield to others.
*When encountering a horse, speak in a calm, pleasant tone so the horse hears a human voice. Do not hide.
*Expect the rider to advise you, as they know the horse best.
*Do not approach, scare, harass or feed wildlife or livestock.
*Respect private property and the privacy of people living along the trail.
*Dogs are a potential fight for both people and horses. Dogs must be kept on leashes, less than eight feet in length and under control.
*Leave flowers and plants for others to enjoy. Do not pull bark off of, cut or otherwise damage live trees.
*Practice low-impact trail use. Wet and muddy trails are more vulnerable to damage. When the trail is soft, consider other options. Travel over obstacles in the trail, not around them. Going around widens the trail.
*Travel at a safe and controlled speed.  Be especially careful when visibility is limited.
Think of yourself as an ambassador for your activity.