Winnebago County's great outdoors are truly spectacular. A wealth of lakes, streams and rivers, quiet woods, winding trails and wide-open spaces offer abundant recreational opportunities during all four of Wisconsin's unique seasons.
Scenic waterways cover almost one-quarter of the county, making the area a sought-after boating and fishing destination. Popular fish species including walleye, bass, catfish, perch and musky inhabit the waters. Numerous birds, including several species of waterfowl, and a variety of other wildlife, nest and feed in the area.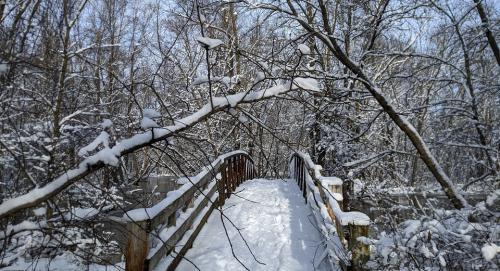 The County's Community Park offers baseball, soccer, rugby, disc golf, archery, horseshoes, a dog park, fishing ponds, outdoor fitness equipment, playgrounds, bean bag toss, and ping pong. Some of the more unique offerings within the county parks system include a cross-country skiing trail, snowshoe trails, snowmobile trails, the Tribal Heritage Crossing and a historic archaeological site.
Multi-purpose recreational trails are available year-round for outdoor enthusiasts to hike, bike, horseback ride, jog, walk dogs and snowmobile.
Events and other attractions at the Sunnyview Exposition Center provide entertainment offerings throughout the year.