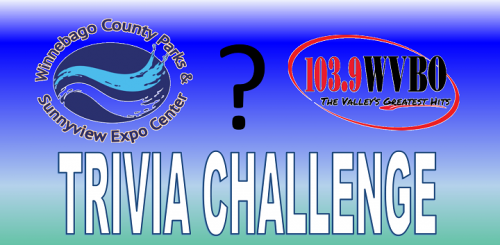 Winnebago County Parks Trivia Challenge
How well do you know Winnebago County Parks & Sunnyview Expo Center and our sponsor station 103.9 WVBO? Answer our daily questions, get them all right, and you'll win some cool Winnebago County Parks and WVBO swag. Most answers can be found on our website, Facebook page, within our newsletter, or on the social media sites for events, sponsors and organizations who use our facilities regularly. A question will be posted daily on our Facebook page and broadcast over the weekday noon hour on WVBO. Post your answer in the comments. At the end of the challenge, correct answers will be tabulated and those with the most correct answers win prizes. The Trivia Challenge ends November 16.

Winnebago County Parks has received a $100,000 grant for Asylum Point Bridge replacement. The Winnebago County Parks Department was recently notified that a $100,000 grant has been awarded from the Natural Resource Trustee Council to replace the damaged Asylum Point Island bridge with a new clear span structure. Ice shoves have damaged the piling style bridge several times in the past. Going forward, a clear span bridge will be installed to alleviate the problem of ice damage. The grant was awarded by the Fox River Natural Resource Trustee Council. View the full details.
Winnebago County Parks Newsletter
Economic Impact Study
Winnebago County Economic Impact Studies, Phases I-III
User Group Meeting Agendas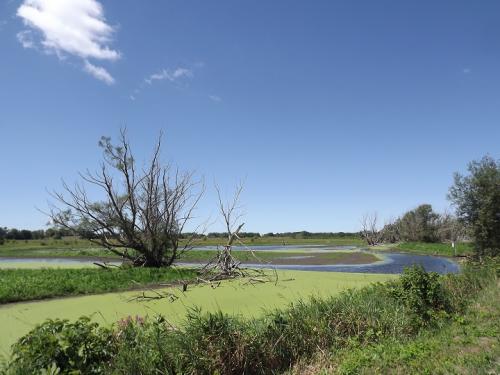 Winnebago County's "great outdoors" are truly spectacular. A wealth of lakes, streams and rivers, quiet woods, winding trails and wide open spaces offer abundant recreational opportunities during all four of Wisconsin's unique seasons.
Scenic waterways cover almost one quarter of the county, making the area a sought-after boating and fishing destination. Popular fish species including walleye, bass, catfish, perch and musky inhabit the waters. Numerous birds, including several species of waterfowl, and a variety of other wildlife, nest and feed in the area.
The County's Community Park offers baseball, soccer, rugby, disc golf, archery, horseshoes, a dog park, fishing ponds, outdoor fitness equipment, playgrounds, bean bag toss, and ping pong. Some of the more unique offerings within the county parks system include a cross-country skiing trail, snowshoe trails, snowmobile trails, the Tribal Heritage Crossing and a historic archaeological site.
Multi-purpose recreational trails are available year round for outdoor enthusiasts to hike, bike, horseback ride, jog, walk dogs and snowmobile.
Events and other attractions at the Sunnyview Exposition Center provide entertainment offerings throughout the year.