Winnebago County Park Soccer Shelter
Reserve the soccer shelter for your next event. Please note, that no other activities besides soccer are allowed on the soccer fields.
The Winnebago County Parks Department is now accepting soccer shelter reservations. Reservations can be made online or in-person at the Parks office. The soccer shelter is available for rent from April/May (depending on weather) through the last weekend of September.
Please, call the Parks Department at 920-232-1960 to cancel a reservation.
If you have any issues on the weekend during your pavilion reservation, please call the on-call Parks employee at 920-420-1803 or 920-420-2135.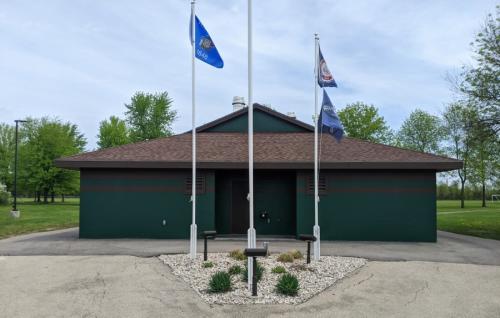 Amenities:
40'x32' covered picnic area with lighting
Eight, 8' picnic tables (can provide more upon request, if available)
19'x15' indoor kitchen area with double sink, ample countertop space, large island, fridge, and three serving roll-up windows with a covered serving area
Nine outdoor outlets surrounding the shelter
Men's and women's bathrooms
Fees:
Weekdays (Monday-Thursday)
1-150 people | $200
151-300 people | $300
301-1,000 people | $400
More than 1,000 people | $500 minimum
Weekends (Friday-Sunday)
1-150 people | $225
151-300 people | $325
301-1,000 people | $425
More than 1,000 people | $550 minimum