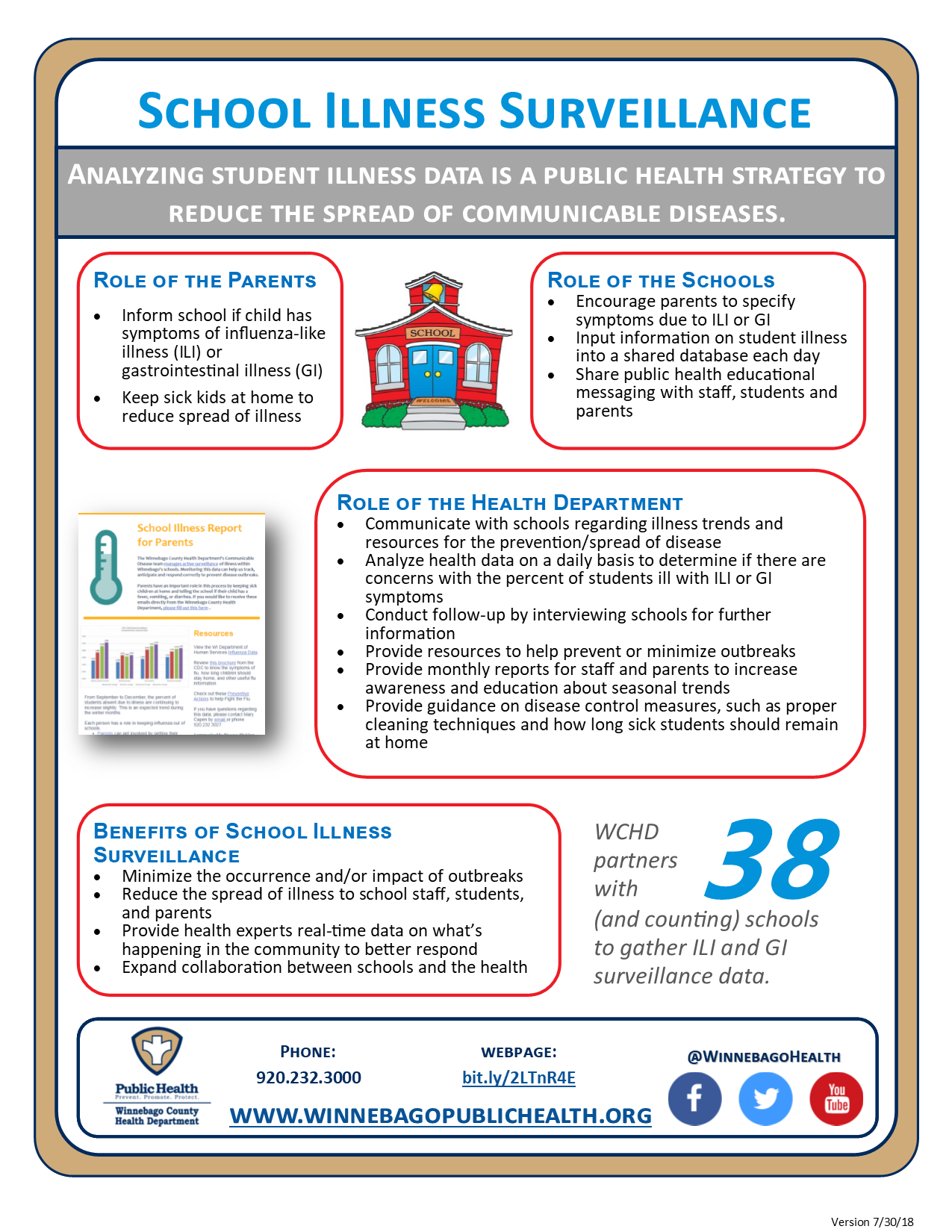 The Winnebago County Health Department's Communicable Disease team manages active surveillance of illness within Winnebago's schools. Monitoring this data can help us track, anticipate and respond correctly to prevent disease outbreaks.
Parents have an important role in this process by keeping sick children at home and telling the school if their child has a fever, vomiting, or diarrhea. If you would like to receive these emails directly from the Winnebago County Health Department, 
please fill out this form
.
Report Links: