Narcan (Naloxone) is a life-saving medication that can reverse an overdose from opioids—including heroin, fentanyl, and prescription opioid medications—when given in time. Narcan is easy to use and small to carry.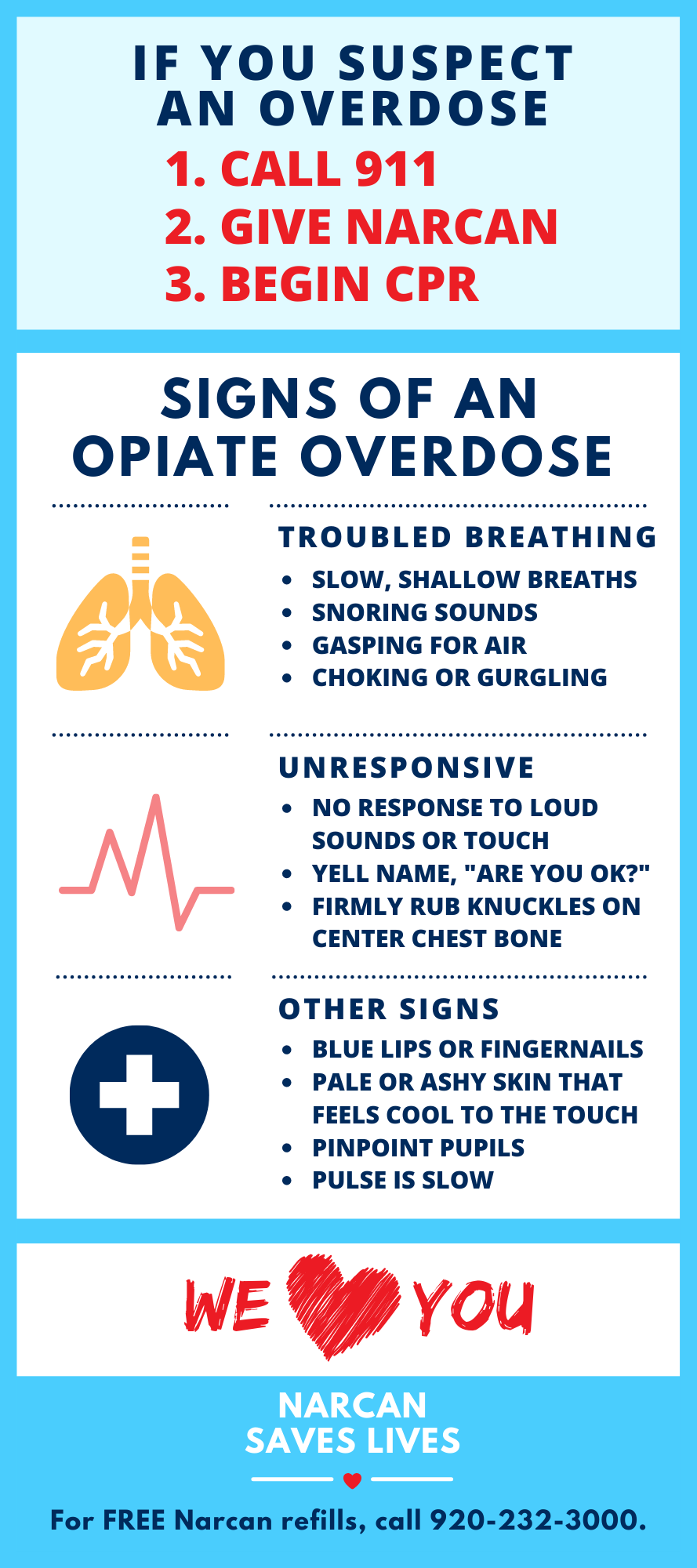 Whether you use opioids, love someone who does, or just care about the people in your community, it's important to be prepared if you encounter someone who is experiencing an opioid overdose.
Carrying NARCAN® can save lives. NARCAN® is the nasal spray version of naloxone, the drug that blocks the harmful effects of opioids on the brain. It is specific to opioids. If opioids are not involved with the overdose, it will not cause any harm.
Where can you get Narcan?
Never use alone!
If you are someone who uses opiates alone, please call 1-800-484-3731 or visit neverusealone.com. Never Use Alone's toll-free nationwide overdose prevention, detection, crisis response and reversal lifeline services for people who use drugs while alone. Volunteer peer-run call center operators are available 24-hours a day, 7 days a week, 365 days a year. No stigma. No judgment. Just love!
If you suspect an overdose:
Call 911.
Give Narcan.
Begin CPR/rescue breathing.
NARCAN® is simple to use. It usually starts working within 2-3 minutes and lasts from 30 to 90 minutes. If there is no response after two to three minutes, give a second dose of NARCAN® in the other nostril. Each NARCAN® box contains two doses.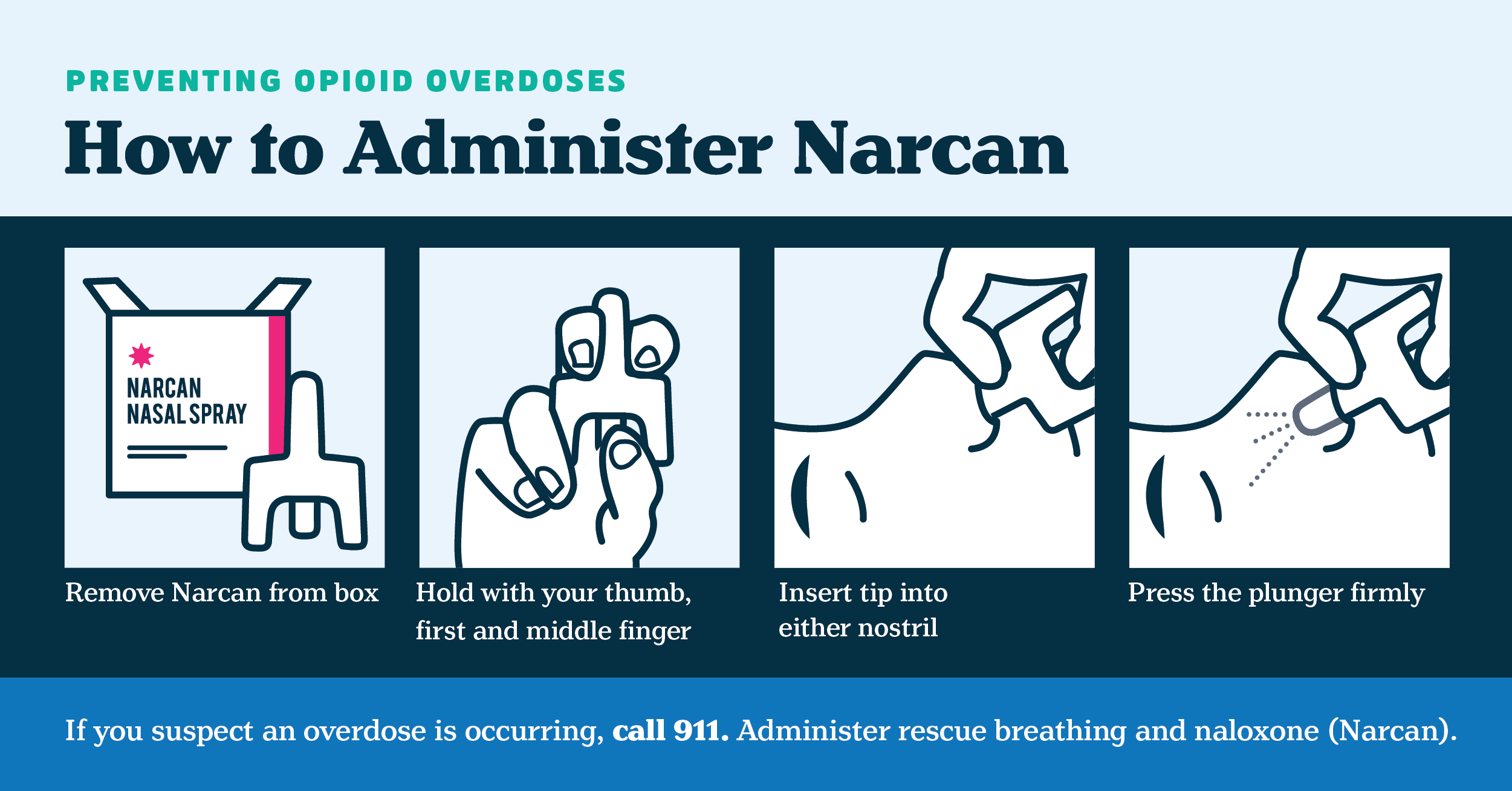 Signs of an Opioid Overdose:
Slowed or shallow breathing (or no breathing)
Falling asleep (nodding out)
Loss of consciousness
Gurgling or snoring noise
Limp body
Skin that is pale, blue, and/or cold
IF YOU SUSPECT AN OVERDOSE, CALL 911 IMMEDIATELY.
 
Risk Factors for Opioid Overdose:
Although any opioid use can lead to overdose, some factors that may increase overdose risk include:
Combining opioids with alcohol or other drugs (such as benzodiazepines)
Taking a high dose of opioids
Taking illegal opioids that could contain unknown substances
Video: Overdose Prevention - We can all save a life
(Provided by the Madison & Dane County Health Department)
Learn the risk factors for an overdose, how to recognize when someone is experiencing an overdose, and how to effectively help a person who has overdosed.
Additional Resources