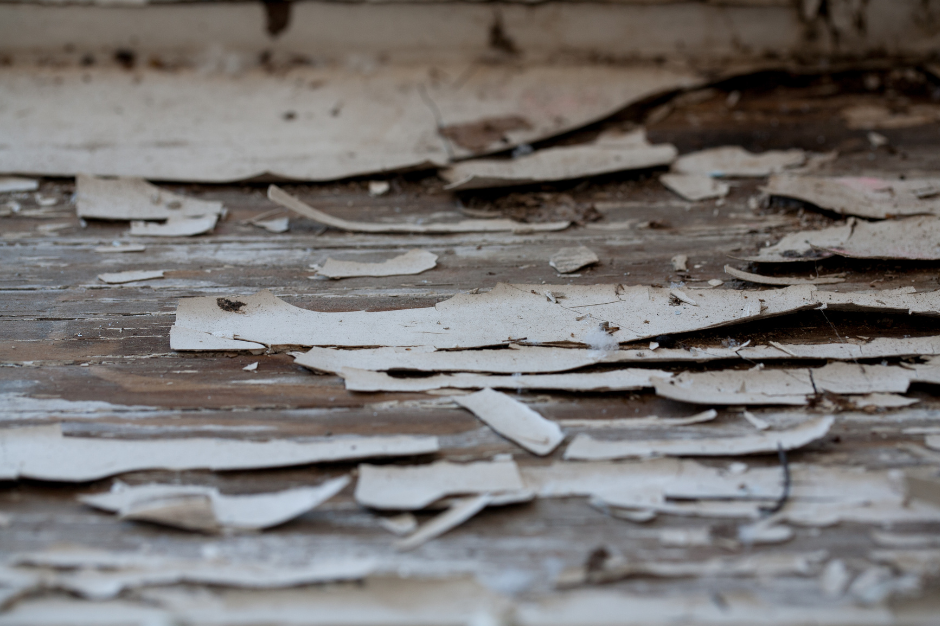 What is lead?
Lead is a highly toxic metal that was added to products to make them last longer, especially paint and varnish, for several years. Because it is so unsafe, lead was banned in 1978 from being used in paint.
Why is lead bad?
Lead can damage the brain and body, causing a range of health issues including behavioral problems, learning disabilities, seizures and death.
Dust from old chipping and peeling paint is the main cause of lead poisoning in kids in Winnebago County. The dust is dangerous because you can't see it. It can stick to hands and toys, finding a way into kids' mouths and harming their growing bodies and brains.
How do I get lead out of my home?
We're here to help! The goal of the Winnebago County Health Department's Lead Grant Program is to keep kids safe from the dangers of lead poisoning. We work with trained professionals to safely remove lead from your home or rental property. Our grant program coordinates the entire construction project to remove the lead AND pays up to 100% of the costs AND provides temporary lodging and meals while the work is being done.
How do I apply for the Winnebago County Lead Grant Program?
You may be eligible for the Lead Grant Program if:
You own or rent your home, and it was built before 1978.
Your home has children or pregnant women living or regularly visiting who are on, or eligible for, Medicaid or BadgerCare Plus.
Your property is up to date on taxes.
What help is provided:
An assessment of the property for potential lead hazards.
Lead-safe repairs, which may include new windows and doors, new siding, and other repairs.
What is the cost?
Homeowners: The program will pay for 100% of the costs to fix lead hazards.
Landlords: The program will pay 85%-100% of the costs to fix lead hazards. 
Renters: There is no cost to you. Encourage your landlord to apply today!
How do I apply?
If you're interested in this program, please call the Winnebago County Health Department at 920-232-3000 or email health@co.winnebago.wi.us. 
Additional Resources: