Child Safety
Preventable injury is the No. 1 cause of death among children age 19 and younger in the U.S. Each year, 1 in 4 children need medical attention for an unintentional injury. However, as much as 90 percent of unintentional injuries can be prevented (Safe Kids Fox Valley, 2016).
What does Safe Sleep look like?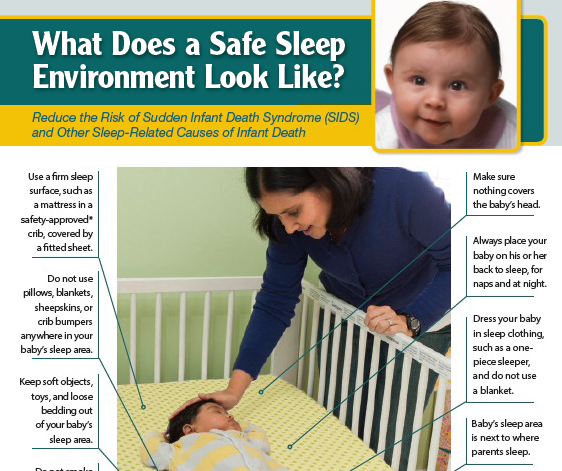 English PDF          Spanish PDF
Car Seats
Car Seat Checks done by appointment at these locations:
Calumet County Public Health Division: Call 920-832-1432
Menasha Health Department: Call 920-967-3520
Oshkosh Fire Department: Call 920-236-5249
Grand Chute Fire Station: Call 920-832-5100
Winnebago County Health Department: Call 920-232-3000 or email health@winnebagocountywi.gov
If you need help locating/purchasing a car seat call 920-232-3000 to talk with a member of our Family Child Health Team.
DMV: How to install a child safety seat
Child Passenger Safety - NHTSA
Ultimate Care Seat Guide from Safe Kids Worldwide

Home Safety
Emergencies
General Resources