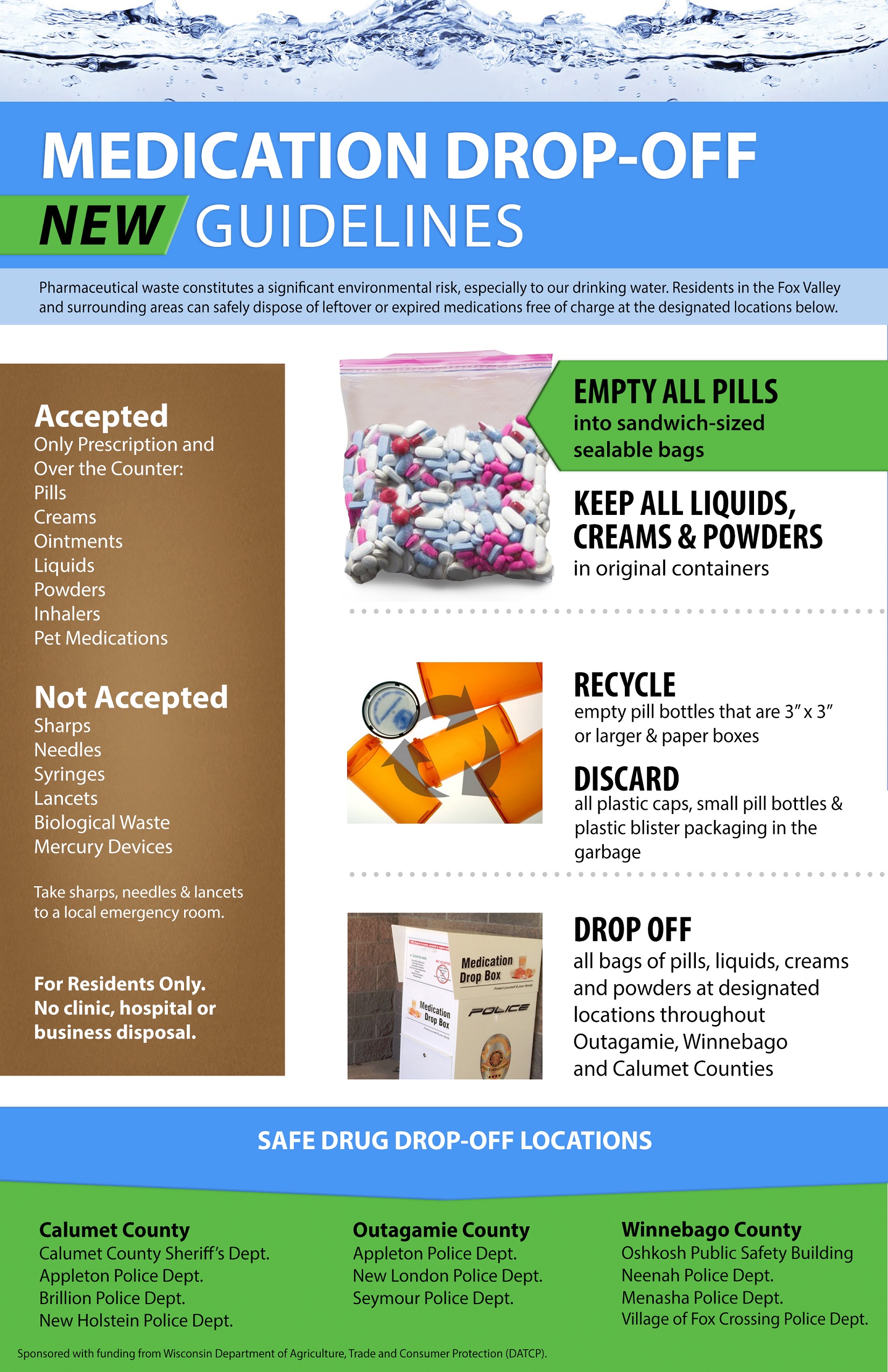 Winnebago County residents can dispose unwanted medication at any of the four permanent drug drop sites located at local Police Departments: Fox Crossing, Menasha, Neenah, and Oshkosh. Open 24/7 for your safety and convenience. Please read the new disposal guidelines for current rules before preparing a deposit.
You can make a difference: 
Improve water quality in Lake Winnebago
Reduce drug-related crime
Prevent prescription drug abuse
Prevent accidental poisoning, especially in children and pets
Drug Drop Boxes do not accept:
medical supplies (thermometers)
biological waste (eye drops, inhalers)
sharps (needles, syringes and lancets) **
**Wisconsin law requires all residents to dispose of sharps (needles, syringes and lancets) properly. It is illegal to put sharps in the trash or with recyclables. Follow these guidelines for proper collection of used needles and return them to these designated locations.
Resources:
Contact the Winnebago County Health Dept. for more information.