This interactive site, developed in cooperation with the County Land and Water Conservation Department, allows users to select the access point they are interested in, click on an icon, and see the sample results for that location. A warning is posted whenever a sample result is above the EPA advisory level of 235 colony forming units per 100 milliliters of sample water (cfu/100 ml).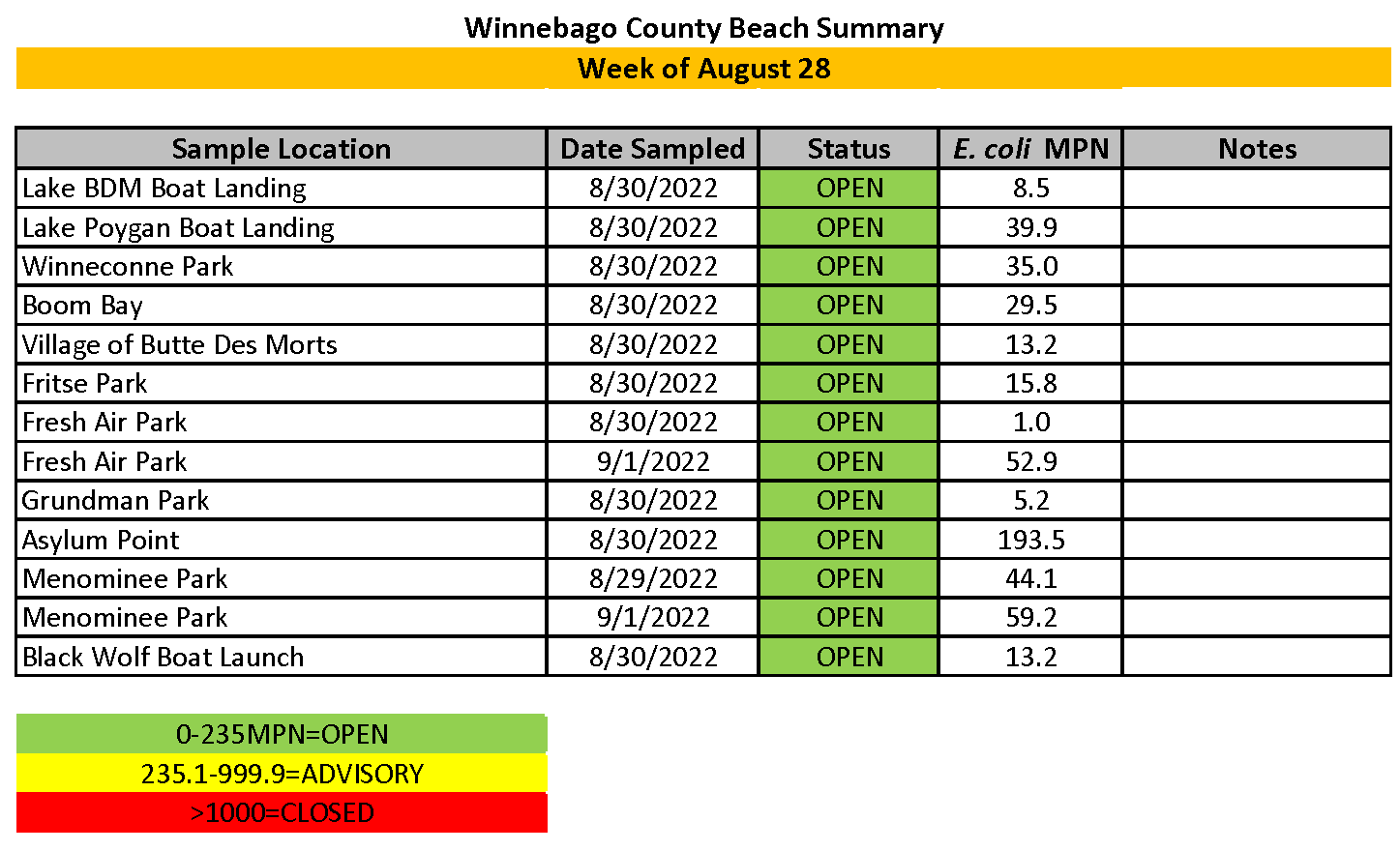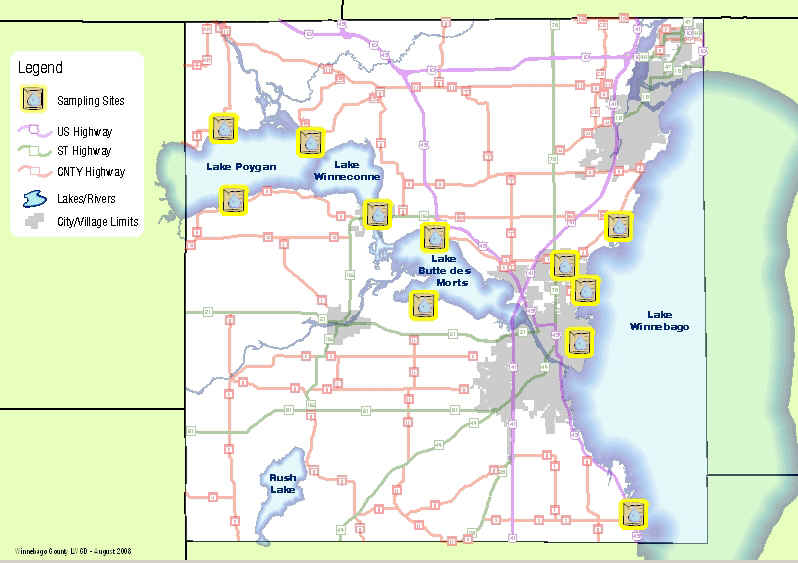 WARNING E. coli results greater than or equal to 235 poses an increased risk of swimmer-related illness.
The US EPA has established an advisory level of 235 cfu/100 ml (cfu = colony forming units) for E. coli. Samples are taken on a weekly basis at all sample locations, except Menominee Park, which is sampled twice per week. Results are a snapshot of the E. coli values at the time of sampling. Conditions change daily. As a result, the bacteria count taken on a given day may not necessarily reflect the condition on subsequent days or even later that same day.