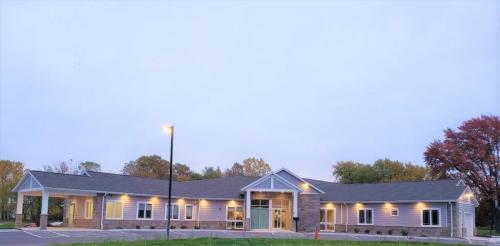 In fall of 2018, we broke ground to build a new 16 bed community based residential facility (CBRF).  Historically, we've rented space for two separate 8 bed facilities formally known as "Summit House" and "Toward Tomorrow".  The new facility, "Winnebago County Crisis Center", opened April 1, 2020.  The facility is located between the James P. Coughlin Building and Parkview Health Center on Butler Ave.
The Crisis Center provides care and treatment to adults with mental illness, substance use disorders and intellectual disabilities through county-operated programs and contracts with community agencies. Services include intensive short-term treatment through crisis residential services as well as psychiatric assessment and medication management.  Consumers with serious mental illness and substance use disorders may be participating and/or offered a full array of supportive community services through the Department of Human Services. 
The crisis hotline is also staffed from this facility.  The hotline is a 24-hour mental health and suicide crisis line. Individuals seeking assistance can talk with a professional who is able to provide intervention, information and referrals to community resources. This resource also assists other agencies in working with suicidal individuals and/or people in crisis. Staff are able to respond in person for assessment and safety planning.  The crisis line is (920) 233-7707.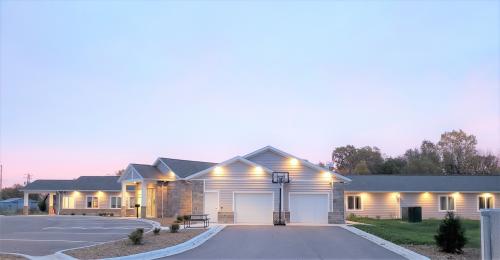 Side View
Reading Area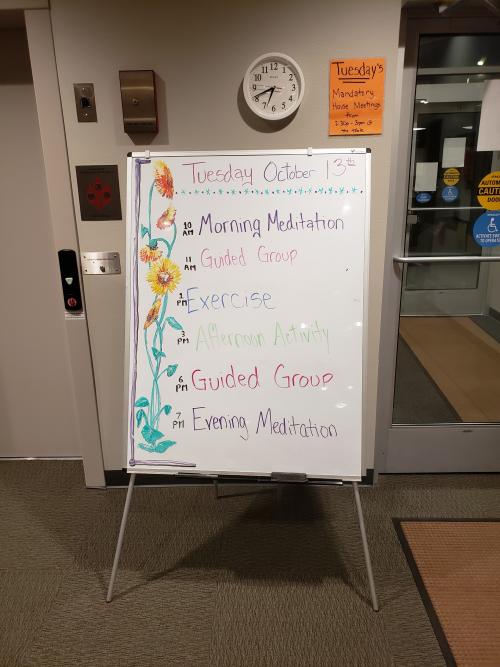 Activity Board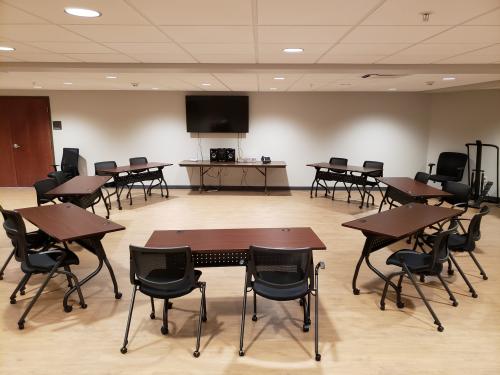 Lower Level Meeting Area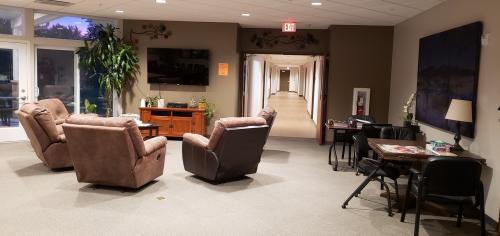 Common Area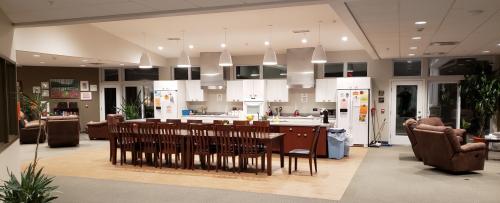 Dining Area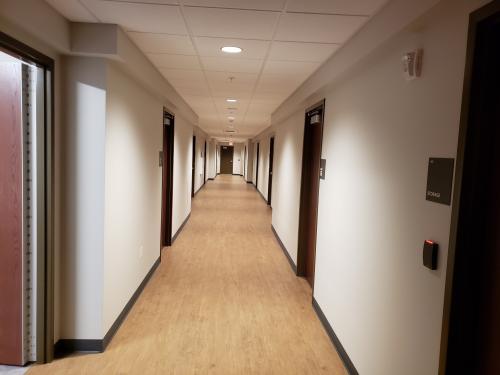 Hallway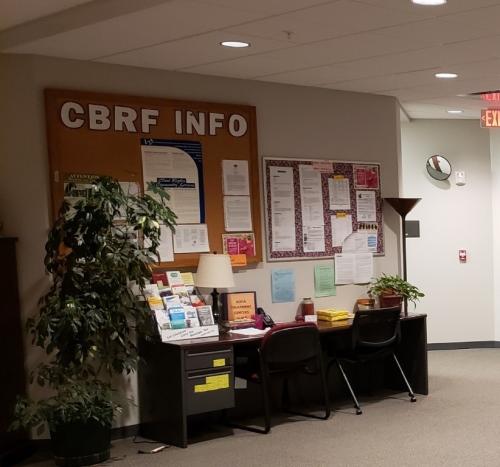 Information Board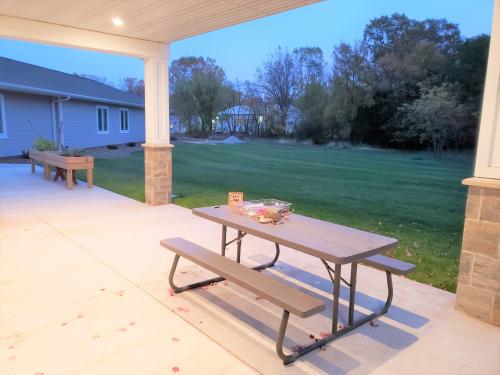 Patio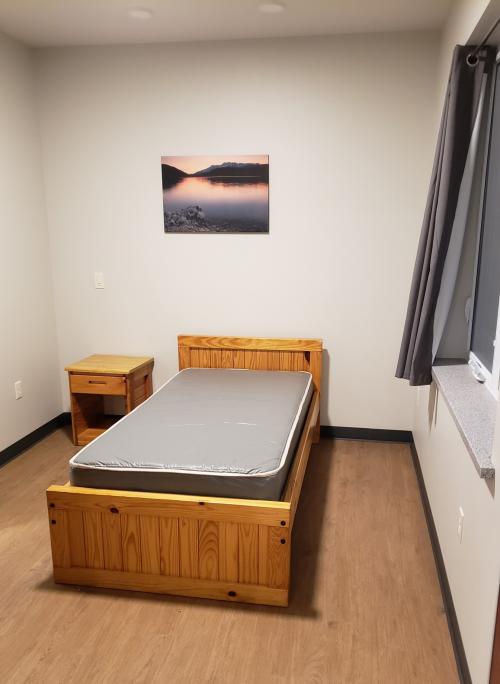 Room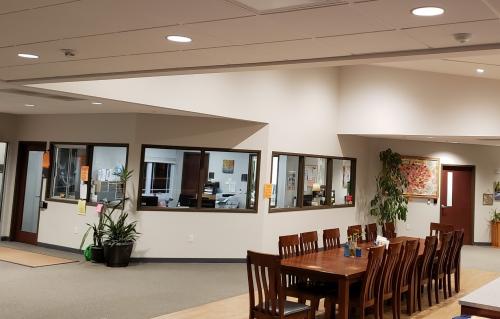 Front Staff Office