FREQUENTLY ASKED QUESTIONS
VISITATION
It is the responsibility of the inmate to set up any visitation date and time. Once an inmate is classified, they will be given a sheet to set up visitors. It is their responsibility to let you know when these visitation times will be. If your loved one cannot call you, you will need to write to them to tell them to set up a visit as we do not take or pass messages. Staff does not give out visiting information for both the inmate's privacy and yours.
MAIL
Our address is 4311 Jackson Street, Oshkosh, WI 54901
Please put the inmate's first and last name on the envelope (no nicknames).  Please be sure that your first and last name and address is in the return address portion of the envelope. PLEASE DO NOT SEND ANY STAMPS, ENVELOPES, BLANK PAPER, NEWSPAPER CLIPPINGS, OR ANYTHING FROM THE INTERNET.  These items will be returned to you or placed into the inmate's property. Envelopes, paper, and stamps can be purchased off commissary if an inmate has funds available.  If the inmate does not have any money an envelope and paper will be given to them one time per week.
INMATE COMMISSARY
We only accept cashiers checks or money orders as payment into inmate commissary accounts. Cash will not be accepted.   All monies can be used to purchase items off commissary (i.e.: calling cards, food, hygiene items, paper and stamped envelopes) as long as they have a positive balance.
By law we cannot give you the balance or any information pertaining to an inmate's account.  We can only deposit cashiers checks or money orders and give you a receipt for the amount you deposited.
There is also a program called icaredirect through ARAMARK. To access this program you will need internet access, the inmate's ID number and a VISA/MC to place orders.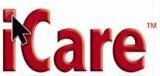 Deposits to an inmate's account can also be made online through Access Corrections (additional fees apply).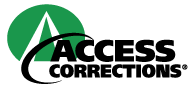 BOOKS/MAGAZINES/GAMES
Books can be sent in from any bookstore or publisher. (Amazon, Barnesandnoble, etc.)  We do not allow hardcover books in all housing units; while soft cover books are allowed throughout the jail.
Magazines are only allowed in Direct Supervision pods and D400 Huber.  If you send magazines or hardcover books to an inmate who is not housed in these areas they will not receive them, even if they move to these areas at a later time.
Games must be new and factory sealed.  All games are considered donations and become property of the Winnebago County Jail.  Games must be approved before they are given to the inmates; this may take a few days.  Any unapproved items are placed into inmate property.
TELEPHONES
We use ICS Solutions as our telephone service provider.  If you need to set up an account, block your phone number, or are having problems please call 1-888-506-8407 or go to their webpage for more information.