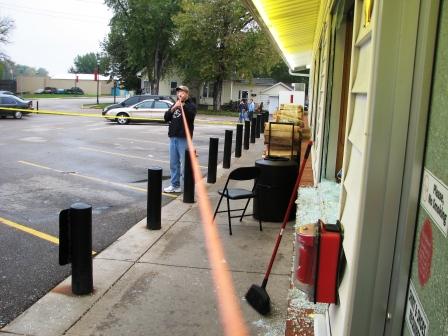 If you need to speak to a detective, please view the directory page.
The Winnebago County Sheriff's Office Detective Division assists the citizens of Winnebago County by conducting professional, objective and complete criminal investigations centered on solving crimes and holding perpetrators accountable.
About the Detective Division:
Responsible for the investigation of felonies, misdemeanors, and all violent crimes.

Staff includes one Captain, one Detective Sergeant, six Detectives, and one civilian Evidence Coordinator.
One Detective is assigned to liaison with the Winnebago County Department of Human Services for sensitive crime investigations.

Two Detectives are assigned to the Lake Winnebago Area Metropolitan Drug Enforcement Group Drug Unit is a joint task force involving surrounding agencies in Calumet, Fond du lac, Outagamie, and Winnebago Counties.
Primary Duties:
Initiates or follows up on complaints of criminal activity

Conducts complete and objective investigations

Collects and preserves evidence

Submits cases for criminal prosecution

Networks with other agencies for joint investigations

Holds partnerships in the community to enhance investigative resources and success