08/02/21 COVID Update from the Director of Nursing:
Hello Everyone,
This update is to inform you that another staff member has tested positive for COVID-19 and was tested today August 2nd. This staff member last worked on August 1st and is assigned to the building, therefore, it is considered a potential exposure building-wide, although there is no direct resident contact.
Park View will now be closed for indoor visitation until there are 2 weeks of negative tests for both staff and residents. Outdoor visitation and compassionate care visitation may occur and be arranged with neighborhood staff on a case by case basis.
Cumulative Staff and Resident totals since March 2020:
Residents- 21
Staff- 77
Testing:
Residents will be tested this week on Wednesday and will continue to be tested weekly until there are 2 weeks of all negative tests.
ALL staff will also be required to be tested WEEKLY until there are two weeks of all negative tests.
COVID Vaccine:
At this time vaccines are being offered every Wednesday at Sunnyview Expo center for staff, residents and the public. No appointments are necessary. Park View is willing to work with all residents regarding transportation, if needed. Staff may leave on their break to obtain their vaccine, please check with the coordinator if doing so. When you obtain your vaccine, please notify Jessica.
Updates will continue to occur with any status changes or guidance changes.
Thank you everyone.
Ashley Paul RN, BSN, QCP
Director of Nursing
Volunteer Information
People volunteer for a wide variety of reasons. Some enjoy being helpful to others and bringing about smiles. Others want to feel useful and share their skills, gifts and abilities. Whatever the reason may be, volunteering can be a rewarding experience. Whether volunteering as an individual, a family, or with a friend, the contribution will provide a rewarding experience!
There are many volunteer opportunities for people to take part in at Park View. The following list includes a few of the opportunities available for volunteers: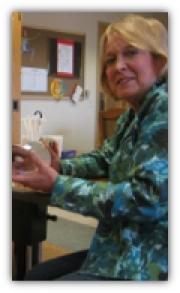 *Hair salon
       *Community appointments & outings
       *PVHC activities and the clinic
       *Outdoors for walks
Hosting Bingo sessions
Writing cards
Reading poetry, short stories and newspapers
Visiting one-on-one with residents
Sing-alongs
Showing videos and slides
Bringing a pet to visit
Playing games with a resident
If you are interested in becoming a PVHC volunteer, please contact the Activity Services office at 920-237-6931.
Share Your Talents -- Share Your Smile -- Make a Difference!
UPCOMING NEWS AND EVENTS  
PARK VIEW HAS AN ONLINE APPAREL STORE!
Via Fox Graphics, orders are collected the third week of every month for processing and delivered to Park View for pick up.  Questions?  Contact Kathy Glander at kglander@co.winnebago.wi.us. 
Here is the link to the store: https://parkviewhcapparel2021.itemorder.com/sale
Check out our Activity Calendars
Park View Health Center Quarterly Newsletter
Here is our quarterly newsletter:
 Related Links