For Sale

by Winnebago County Emergency Management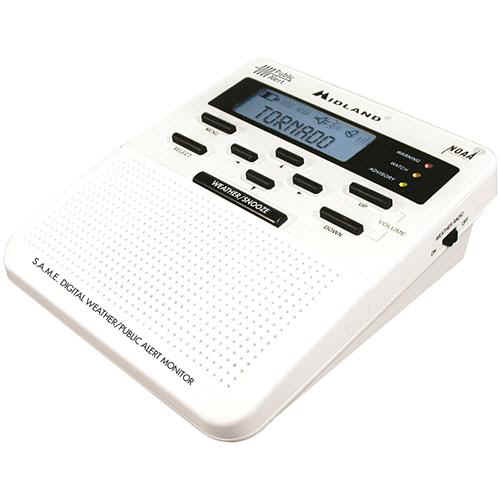 $24.90 plus tax (Cash or check only)

Midland WR-120
Battery Backup
S.A.M.E. technology

Alert will only sound for Winnebago County, but can be programmed for up to 24 additional counties
Radios are available for purchase at...
Winnebago County Sheriff's Office
4311 Jackson St
Oshkosh, WI 54901
Monday through Friday 8:00 a.m. till 4:30 p.m.
For more information, please call...
Eric Rasmussen, Director
Winnebago County Emergency Management
(920) 236-7463
How to program the Midland WR-120
View the programing instructions
Disclaimer
This information is provided by Winnebago County Emergency Management (WCEM). WCEM is not responsible for the maintenance of weather radios purchased through WCEM. It is the owner's responsibility that the weather radio is properly maintained and operated to insure full functionality of the weather radio.