WIOUWASH & Tribal Trail Brochure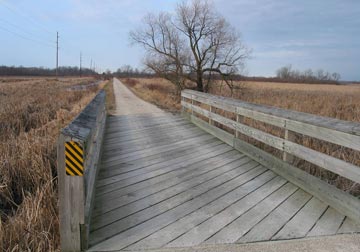 The WIOUWASH trail runs on an abandoned railroad corridor and is 21.8 miles long.
Mascoutin Valley State Trail is 5.3 miles long.
Both trails have beautiful scenery for all activities such as walking, hiking, bicycling, and horseback riding in the summer months.
In the winter months it allows for cross country skiing and snowmobiling.
General Trail Etiquette
*Treat all trail users with respect and courtesy regardless of their sport, speed or skill level
*Stay to the right and pass on the left. Anticipate other trail users around corners or in blind spots.
*Stay on the trail. Do not use shortcuts.
*Learn to use appropriate hand signals.
*Respect trail closures. Obey posted signs and travel only on trails open.
*Carry out all litter, including all pet waste.
*Yield to horseback riders. When encountering a horse, speak in a calm, pleasant tone so the horse hears a human voice. Expect the rider to advise you, as they know the horse best.
*Dogs must be kept on a 8ft leash at all times on the trails.
*Leave flowers and plants for others to enjoy. Do not pull bark off of trees.