WINNEBAGO COUNTY 2013 – 2017 COMPREHENSIVE OUTDOOR PARK & RECREATION PLAN
Over the past year Parks staff has worked hard on updating the 2013 – 2017 Comprehensive Outdoor Park and Recreation Plan. Through a series of public meetings and surveys the document is fast approaching final draft form. As one of the last steps in the process of completing the project the Parks Department is asking Winnebago County residents to review and comment on all aspects of the content of the plan. In particular, staff is eager to acquire feedback from citizens on sections dealing with the department's goals and objectives as well as future recommendations. In order to respond, persons are asked to review the 2013 – 2017 Comprehensive Outdoor Park and Recreation Plan winnco_corp_mar2013_finalfulldraft.pdf and transmit their input through the Parks e-mail link located on the right side of the department's home page. Additionally, comments and suggestions can be made over the phone by calling the Parks Office at (920) 232-1960. The deadline for submittal is Friday, June 21, 2013.
Rob Way
Winnebago County Parks Director
WCP Spring Bulletin - May 2013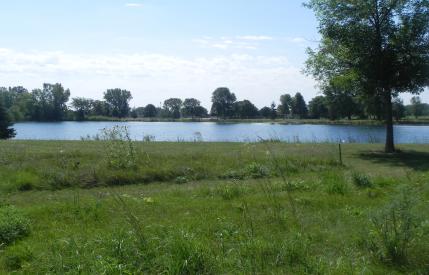 Winnebago County's "great outdoors" is truly spectacular. A wealth of lakes, streams and rivers, quiet woods, winding trails and wide open spaces offer countless recreational opportunities the whole year round.
Scenic waterways cover almost one quarter of the county, making the area a boating and fishing paradise. Popular fish species including walleye, bass, catfish, perch and musky inhabit the waters. Numerous birds, including several species of waterfowl, and a variety of other wildlife, nest and feed in the area.
Attractions at the Sunnyview Exposition Center provides endless entertainment offerings throughout the year.
The County's Community Park offers baseball, soccer, rugby, disc golf, archery, horseshoe, a dog park and fishing ponds. Some of the more unique offerings within the county parks system include a BMX track, cross- country trails, dog exercise areas and an historic archaeological site.
Multi-purpose recreational trails for outdoor lovers to hike, bike, horseback ride, jog and snowmobile.