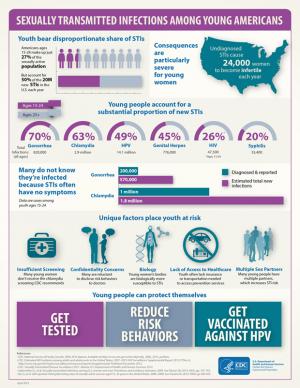 STD Awareness Month is observed annually to increase public awareness about the impact of STDs on the lives of Americans and the importance of preventing, testing for, and treating STDs. It is an opportunity to normalize routine STD testing and conversations about sexual health.
STDs are the most frequently reported communicable disease. They are primarily identified in individuals age 15-24. This age group accounts for more than half of the STDs identified. 1 in 2 sexually active young adults will experience an STD. 
STDs can lead to more serious infections leading to infertility and sterility and even cancer. 
Local Testing Promotions for STD Month
Find another testing site near you