Have kids? Have questions? Drop in during our Parent Resource Hours!
Join us anytime during Parent Resource Hours for information on: Developmental Screenings, Car Seat Safety, Breastfeeding Support, Vaccines, Safe Sleep, Nursing Expertise, Health and Community Resources. Appointments are necessary for car seat checks and immunizations (click here to schedule).
Parent Resource Hours are offered once a month at each of our health department locations:
Oshkosh Office (112 Otter St.): Every 2nd Tuesday of the Month, 1 - 4 p.m.
Neenah Office (211 Commercial St.): Every 4th Thursday of the Month, 11 a.m. - 2 p.m.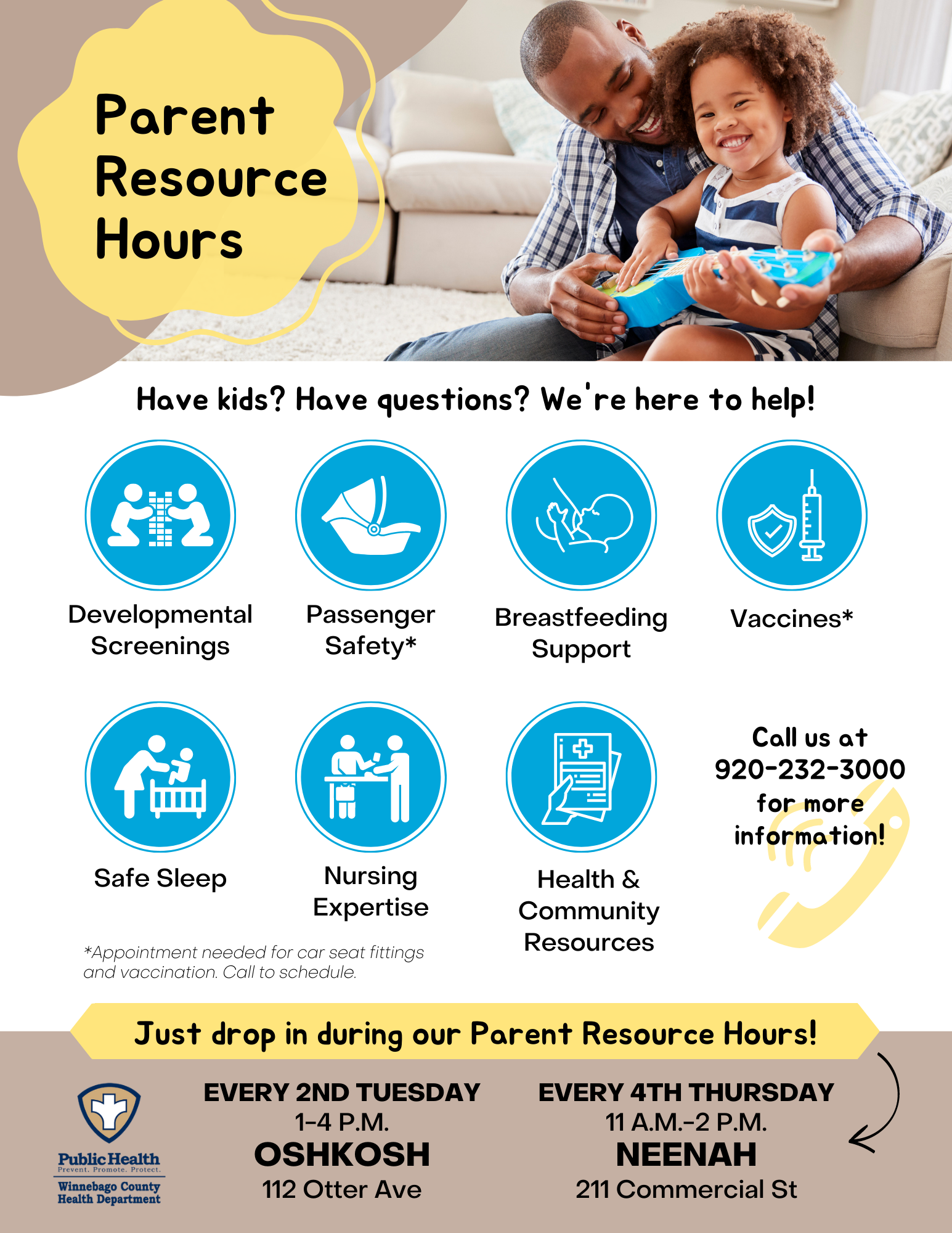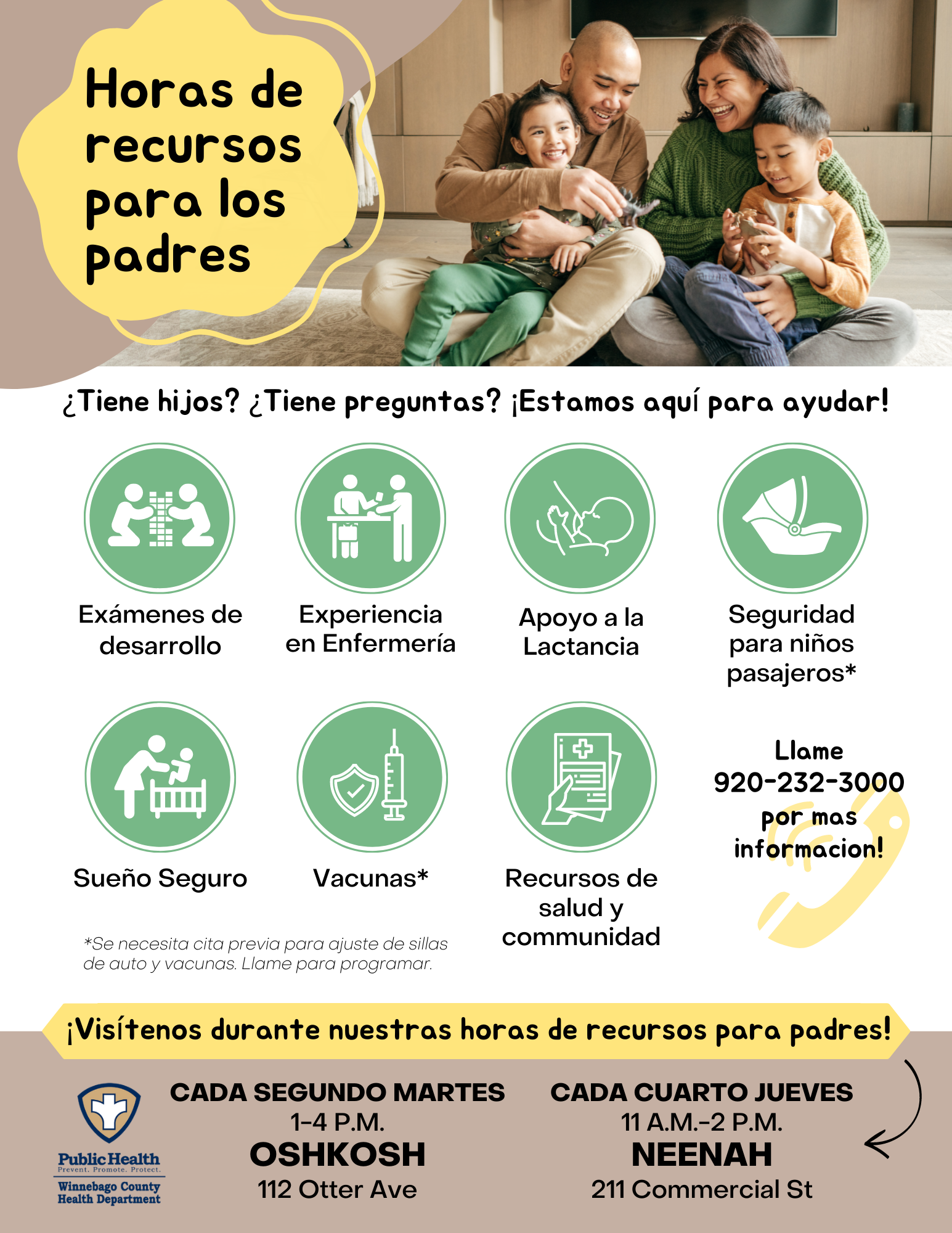 Download the Parent Resource Flyer: English PDF / Spanish PDF / English PNG / Spanish PNG
Click here for other Family Health Resources provided by the Winnebago County Health Department.