BOO! It's Halloween!
It's almost that time again – time for jack o' lanterns, bats, ghosts, and witches – Halloween! Soon children everywhere will be eagerly donning their favorite costume and running door to door as little super heroes, princesses, skeletons and vampires. If we're lucky this year, parents won't have to figure out how to fit their costumes on over a snowsuit!
But for some parents, allowing their child to go trick-or-treating can be truly scary. Children with food allergies can have reactions ranging from mild to life threatening, and while parents try to be vigilant, it is difficult to protect against everything. If it seems like you have been hearing about food allergies a lot, it's because they are on the rise:  the Centers for Disease Control and Prevention reports that the prevalence of food allergies in children has increased 18% from 1997-2007. Currently about 1 in 13 US children has one or more food allergies, or about two in every classroom.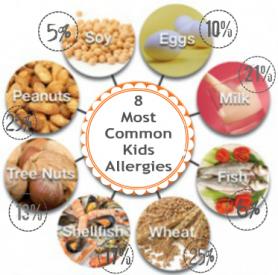 Eight foods are responsible for 90% of all serious allergic reactions in the United States. The so-called Top 8 are:  milk, eggs, peanuts, tree nuts, wheat, soy, fish, and shellfish.
It's easy to say that children who have serious food allergies should stay home instead of going trick-or-treating, but these kids (and their siblings) want to be able to enjoy the holiday too. Luckily, there are ways that you can help that are fun and safe for everyone! Here's how:
Select Allergen-Friendly Treats:
There are a number of readily available treats that you can buy to hand out on Halloween that are free from the Top 8 food allergens. Some of these include:
• Blow Pops/Lollipops/Ring Pops
• Mini bottles of water
• Dots gumdrops
• Skittles
• Smarties
• Sour Patch Kids
• Starburst
• Swedish Fish
There is even a company that makes chocolate bars that are free from the Top 8 allergens. They are more expensive than the usual brands but very good. If you have a family member or close friend with a severe food allergy you may consider investing the extra money so they can have treats they can safely eat.
Fruit is always an option too. Offering apples in a coffin or cauldron on your front porch can be a fun way for children to pick an allergen-free treat.
While the choices above eliminate the Top 8 food allergens, it is possible to be allergic to any food. In addition, there are some children that may not be able to eat by mouth at all but still want to partake in the Halloween fun. One way to ensure that children of all abilities can have fun is to participate in the Teal Pumpkin Project. The Teal Pumpkin Project is a worldwide movement designed to promote a safer, happier Halloween for all kids. If you place a teal pumpkin on your doorstep (a real one or a picture of one), it means that you have non-food treats available at your house. You can also go to this website to add your home to the Teal Pumpkin Project map to let others know that you are participating.
Non-Food Treat Ideas:
Most children are happy to choose a small toy or trinket instead of candy. One year my sons were so thrilled to get small cans of Play-Doh that they wanted to circle back and get more! You can find these items at dollar stores, big box stores, or in bulk online. Some examples of non-food treats are:
•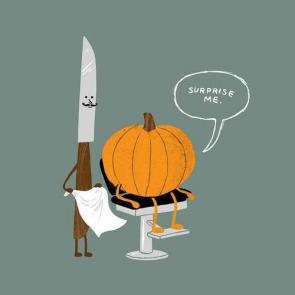 Packs of stickers
• Temporary tattoos
• Small cans of Play-Doh
• Bouncy balls
• Glow sticks, bracelets or necklaces
• Toy cars
• Toy dinosaurs or other animals
• Cute hair clips
• Bubbles
• Fun pencils, pens, crayons or markers
This year, while you're hanging ghosts in your yard and picking a costume with your little angel (or devil?) remember to choose your Halloween treats carefully. With just a little thought, we can all brighten the life of a child with food allergies, lighten the load of their parents, and make Halloween fun for everyone!
Article By Meghan Huss, University of Green Bay, Dietetic Program Intern