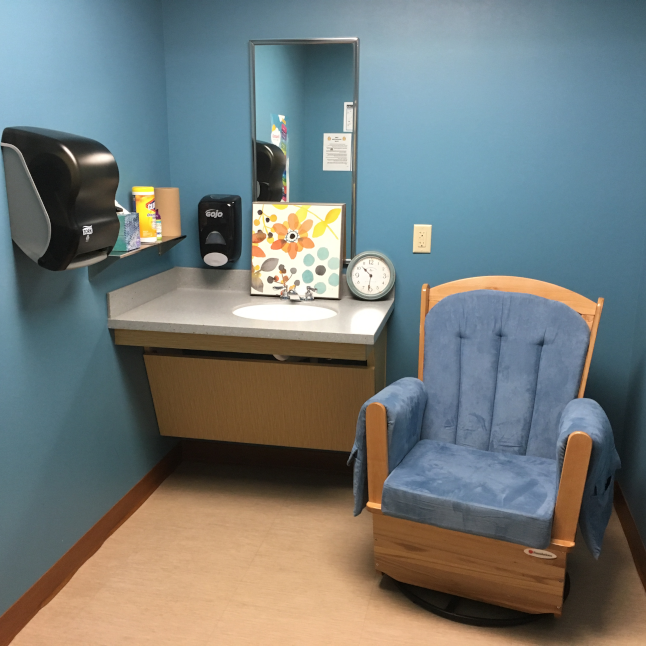 Breastfeeding (BF) Friendly Recognition means the center has established a supportive breastfeeding environment including:
a private, comfortable area for breastfeeding mothers to nurse or pump
adopting policies that support breastfeeding moms
staff have been trained in how to handle breast milk.
Wisconsin's Department of Health Services provides a toolkit that explains the ten steps for BF friendly recognition.
Press Release (PDF)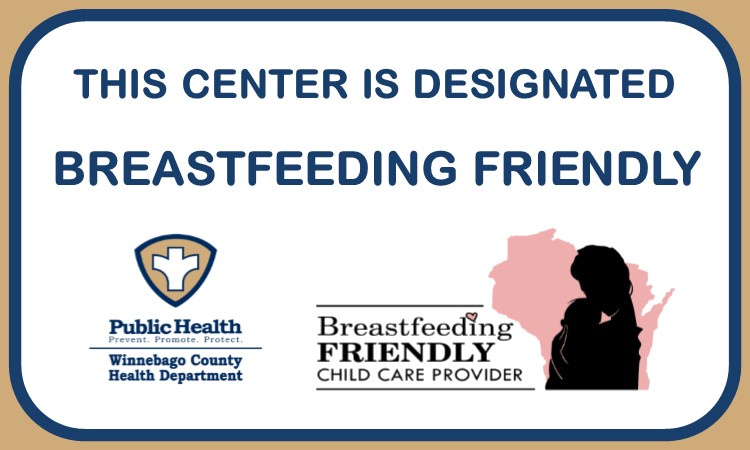 Recognized Childcare Centers:
Business Case for Breastfeeding
Childcare centers are not the only agencies that can be considered for recognition. Any public organization can contact WCHD staff about implementing policy that supports BF practices.  Business case is a comprehensive program designed to educate employers about the value of supporting breastfeeding employees in the workplace.
Visit womenshealth.gov for downloadable PDFs on the Business Case for Breastfeeding such as:
For Business Managers
Easy Steps to Supporting Breastfeeding Employees
Tool Kit: Resources For Building a Lactation Support Program
Employees' Guide to Breastfeeding and Working
Outreach Marketing Guide