Geographic Information Systems (GIS), Global Positioning Systems (GPS), and Computer Aided Design (CAD) are three components of the suite of tools our technicians utilize on a daily basis to design conservation practices to improve environmental quality in Winnebago County.
Geographic Information System (GIS)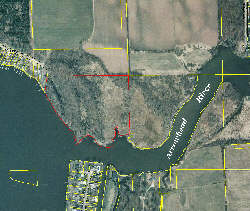 GIS is computer software that allows us to graphically represent various data layers. Our department has had GIS capabilities since 1995. GIS allows us to customize maps to meet the needs of various clients.
Global Positioning System (GPS)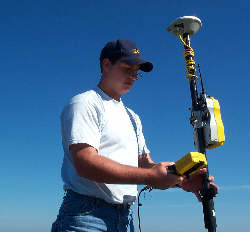 In 2001, our department purchased a Trimble unit that is capable of sub-centimeter accuracy. It utilizes satellites that determine latitude and longitude as well as the elevation of any site within the county.
Computer Aided Design (CAD)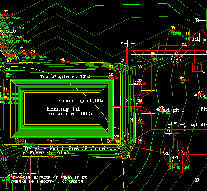 This is computer software that allows our technicians to produce high quality designs for various conservation practices. It allows us to integrate GIS data layers and elevation data from our GPS unit.