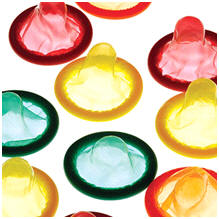 STD Stands for Sexually Transmitted Disease.
Common STDs
Testing
Anyone who is SEXUALLY ACTIVE should be tested once a year. (This includes vaginal, oral, and/or anal sex.)
Don't have any symptoms? Most people do NOT, which is why getting tested is important to prevent permanent damage.
You may still have an STD even though you feel fine.

Some STDs are easily treated and cured so early detection is key.
Testing Locations
Other Testing Locations for HIV/AIDS
Winnebago County Health Department

(920) 232-3000

112 Otter Ave, Oshkosh, WI 54903-2808

AIDS Resource Center of Wisconsin

(920) 733-2068/ 800-773-2068

120 N Morrison St. Suite 201, Appleton, WI 54911
Telling Your Partner
It is your responsibility to stop the spread of STDs after your diagnosis; tell your partner(s) they might be infected too.
Tell them yourself (over the phone, text message, in person, etc)
Seek help from your medical provider
Send an anonymous email (inspot.org)
Tips to Stay Healthy
Abstain from all sexual encounters
You and your partner should be tested before engaging in sexual activity
Use a condom every time!
- Free Condoms Locally!
- PJ'S
1601 Oregon Street
Oshkosh WI 54902
(920) 385-0442
- Free Condoms Online
- iCondom
Reduce your number of sexual partners
Other Resources

Don't think you are healthy...KNOW!
Accidents Happen - GET TESTED!