Unable to find loation.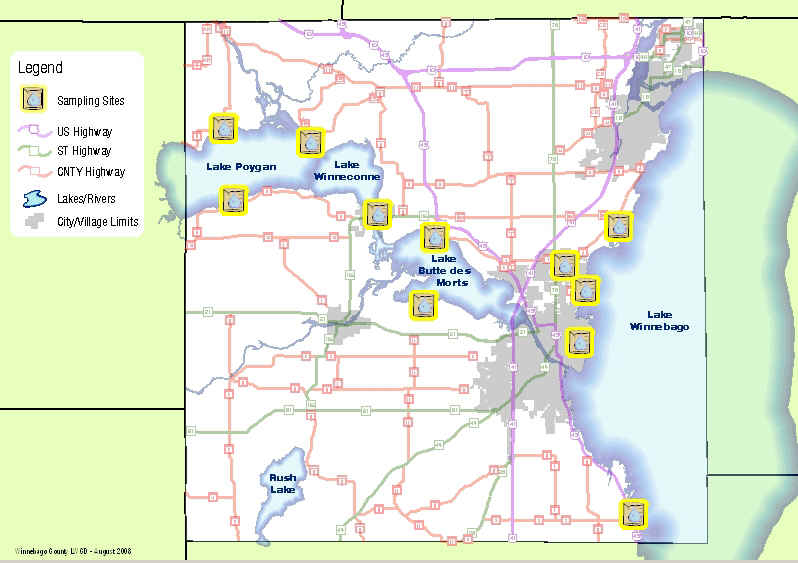 WARNING E. coli results greater than or equal to 235 poses an increased risk of swimmer-related illness.
The US EPA has established an advisory level of 235 cfu/100 ml (cfu = colony forming units) for E. coli. Samples are taken on a weekly basis at all sample locations, except Menominee Park, which is sampled twice per week. Results are a snapshot of the E. coli values at the time of sampling. Conditions change daily. As a result, the bacteria count taken on a given day may not necessarily reflect the condition on subsequent days or even later that same day.