CCAP (Consolidated Court Automation Programs)
For information regarding an upcoming court date, a certain case, or a record, follow the link above.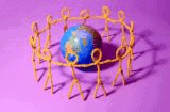 CCRT (Coordinated Community Response Team)

The Coordinated Community Response Team is dedicated to helping keep the community safe from sexual and physical abuse predators through the help of numerous agencies and programs.
Contact Information:
Fran Price
Phone: (920) 235-5998

A Child Advocacy Center (CAC) brings together professionals and agencies to coordinate their work as they respond to a report of child maltreatment. The center organizes a multi-disciplinary team (MDT) and employs special techniques to investigate allegations of child maltreatment.
Contact Information:
Fox Valley
Child Advocacy Center
Children's Hospital of Wisconsin-Fox Valley
325 North Commercial St #400
Neenah, WI 54956
Contact: Connie Klick
E-mail: CKlick@chw.org
Phone: (920) 969-7974
Children need love, especially when they do not deserve it.  ~Harold Hulbert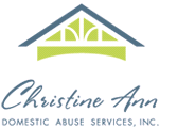 Christine Ann domestic Abuse Services
Christine Ann Domestic Abuse Services, is a not for profit agency serving individuals and families in Winnebago and Green Lake Counties who are struggling with the devastating effects of domestic abuse. The agency also educates the community on the dynamics of abuse and how it can help in the fight against domestic violence. It is the only agency providing comprehensive domestic violence programs and services to communities in both counties.
Contact Information:
Fox Cities Office
1488 Kenwood Center
Menasha, WI 54952
Phone: (920) 729-5727
Oshkosh Office and Shelter
206 Algoma Blvd.
Oshkosh, WI 54901
Phone: (920) 235-5998
Email: info@christineann.net
Hotline: 24-Hour Crisis Line
(920) 235-5998
(800) 261-5998
Hate leaves ugly scars, love leaves beautiful ones.  ~Mignon McLaughlin, The Second Neurotic's Notebook, 1966

Contact Information:
Diane Fremgen
Winnebago County Clerk of Courts
P. O. Box 2808
415 Jackson Street (4th floor)
Oshkosh, WI 54903-2808
Phone: (920) 236-4848

Family Services' Day Report Centers work in conjunction with Outagamie and Winnebago Counties, serving as an alternative to incarceration for non-violent adult offenders. The program consists of three main components: offender assessment and case management, day reporting and community monitoring, and rehabilitation skill building and support services.
Contact Information:
Winnebago County
105 Washington Avenue
Oshkosh, WI 54901
Phone: (920) 233-5410
Angela Steuck, Program Manager
Phone: (920) 433-3372 ext. 102

WisDOT supports all forms of transportation. The department is responsible for planning, building and maintaining Wisconsin's network of state highways and Interstate highway system. The department shares the costs of building and operating county and local transportation systems - from highways to public transit and other modes. WisDOT plans, promotes and financially supports statewide air, rail and water transportation, as well as bicycle and pedestrian facilities.
Contact Information:
Oshkosh Service Center
2301 Omro Road
Oshkosh, WI 54904
A pedestrian is someone who thought there were a couple of gallons left in the tank.  ~Author UnknownLife is too short for traffic.  ~Dan Bellack

Family Services is a non-profit, human services agency that protects, heals and cares for the children and familes of Northeast Wisconsin. It offers over 30 programs that support the people of our communities during challenges and transitions in their lives.
Contact Information:
Administrative Office
300 Crooks Street
P.O. Box 22308
Green Bay, WI 54305
Phone: (920) 426-6800
Fax: (920) 432-5966
Email: intake@familyservicesnew.org

Juvenile Intake is responsible for receiving and screening all police department referrals regarding law violations, school truancy referrals and Department of Human Services referrals concerning abuse/neglect, to determine if diversion vs. petitioning to court is appropriate.
Contact Information:
Phone: (920) 236-4600
Fax: Oshkosh: (920) 424-7528
Neenah: (920) 729-2790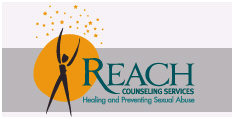 Reach Counseling Services, Inc

Reach Counseling Services' mission is to end sexual violence and promote healing in our community. To fulfill our mission, we have developed comprehensive services to meet the needs of persons affected by sexual abuse, incest and assault.
Contact Information:
Oshkosh
36 Broad Street
Oshkosh, WI 54901
Phone: (920) 426-1460
Neenah
1370 S. Commercial St.
Neenah, WI 54956
Phone: (920) 722-8150
Campus Office
University of Wisconsin-Oshkosh
Dempsey Hall
Oshkosh, WI
Phone: (920)-424-3127

Hotline: 24-Hour Crisis Line
(920) 722-8150

Health is a state of complete physical, mental and social well-being, and not merely the absence of disease or infirmity.  ~World Health Organization, 1948

Sex Offender Maps
For detailed maps regarding the locations of registered sex offenders in your area follow the link above.

Sex Offender Registry
For general information regarding sex offender registry, the Sex Offender Registry Program, victim services, locations of sex offenders, and community notification, follow this link.
State Public Defenders Office
Contact to see if you qualify for representation by a public defender or speak with a public defender.
Contact Information:
404 N. Main St.
Suite 200
Oshkosh, WI 54901
Phone: (920)-424-3304

The Elections Board was empowered with the responsibility of administering and enforcing the state's election and campaign finance laws.
Contact Information:
Elections Division - Wisconsin
Government Accountability Board
17 West Main Street, Suite 310
PO Box 2973
Madison, Wisconsin 53701-2973
Phone: (608) 266-8005
Fax: (608) 267-0500
Email: gab@wi.gov
VINE -Victim Information and Notifiction Everyday, the National Victim Notification Network. This service allows crime victims to obtain timely and reliable information about criminal cases and the custody status of offenders 24 hours a day.

Winnebago County Department of Human Services-AODA Assessments
Counselors assess, authorize, and case manage individual in need of alcohol and/or other drug treatment services.
In order to arrange for an Alcohol and Other Drug Assessment call (920) 236-4734.
Contact Information:
Oshkosh Office
220 Washington Ave.
Oshkosh, WI 54903
Phone: (920) 236-4600
Fax: (920) 424-7521
Mailing Address 
PO Box 2187
Oshkosh, WI 54903
Neenah Office
B221 North Commercial St.
Neenah, WI 54956
Phone: (920) 729-4797
Fax: (920) 729-2790

For information regarding the Wisconsin State Bar, law practice management, lawyer regulations, and seminars, books, and products, follow this link.
Contact Information:
State Bar of Wisconsin
P.O. Box 7158
Madison, WI 53707-7158
Customer service Phone: (800) 728-7788